AUTHORS
CATEGORIES
ARCHIVE
ACTIONS
What I Ate: April 30, 2009
Posted 30 April, 2009 at 10:40pm by Michael Chu
Tina made me a peanut butter and jelly sandwich to start of the day.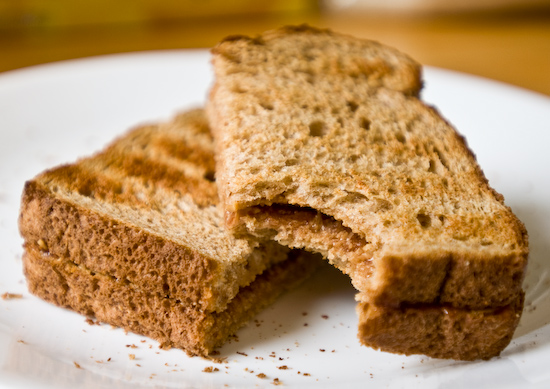 Later, I ate a big bowl of salad made of spring greens.
For dinner, we were going to cook, but while running errands it got late and we ended up near a Papa John's Pizza. Tina used to eat Papa John's while in college and it's been about ten years since she's had it last. I've never had it before, so we ordered a large Works pizza on original crust. It was a little sweeter than I expected (both the cheese and the bread were sweetish), but still an overall fairly tasty pizza.