AUTHORS
CATEGORIES
ARCHIVE
ACTIONS
What I Ate: April 21, 2009 (Texas Pie Company)
Posted 21 April, 2009 at 9:58pm by Michael Chu
After finally managing to get our Driver Licenses (they didn't want to give one to Tina even though she had her California Driver License, Social Security Card, United States Passport, and Naturalization Paperwork - the biggest hang up was her Australian citizenship; they didn't know what to do since her prior citizenship listed on her Naturalization Papers didn't match her birth country… took thirty minutes for them to decide to let her have the license), we drove back to Kyle and ate lunch at the Texas Pie Company (202 W Center St, Kyle, TX - (512) 268-5885). I ordered a chicken salad sandwich on multi-grain wheat bread. As chicken salad sandwiches go, this one was nothing special, but it tasted the way I expected it to and was what I was looking for.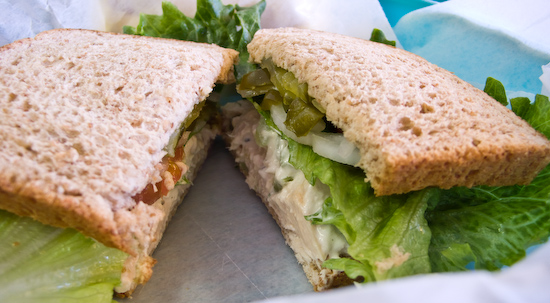 For dinner, we went over to Tina's parent's where they had several dishes prepared.
Green beans with potatoes.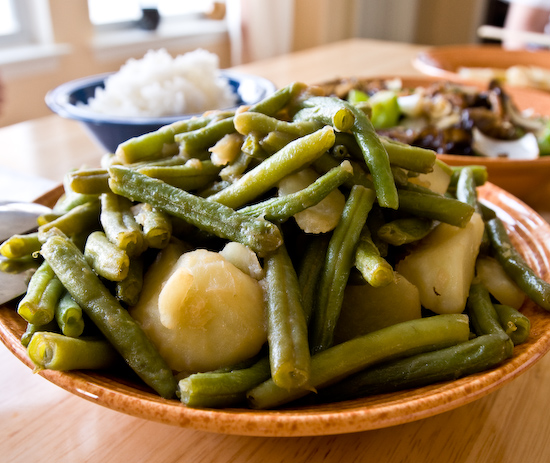 Stir-fried pork, woodear mushrooms, bell peppers, and onions.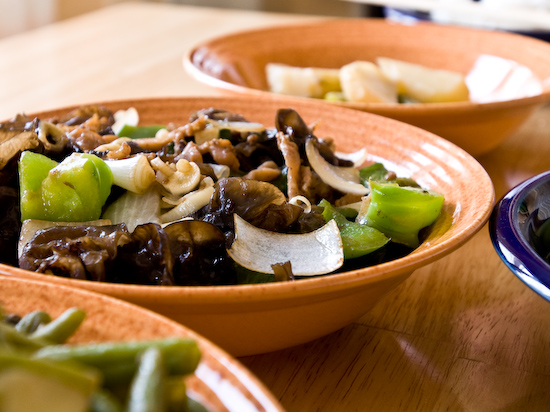 Cucumber soup.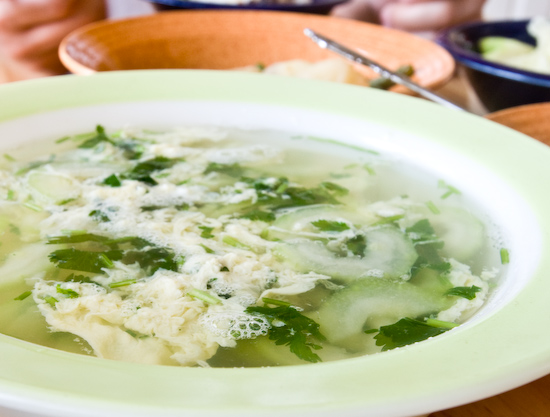 Roasted potatoes with oven-baked pork strips.