AUTHORS
CATEGORIES
ARCHIVE
ACTIONS
Wednesday Photo: Southwest View From Pier 39 (San Francisco, California)
Posted 1 April, 2009 at 9:30am by Michael Chu
Looking southwest from the second floor of the Aquarium of the Bay on Pier 39, you can see the office buildings and residences of San Francisco rising above on its hills.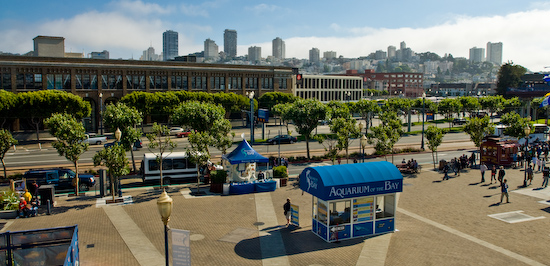 Handheld, 1/200 sec at f/11 on ISO 100, 17-35mm f/2.8 lens
I think this is going to the the last photo in the Photo of the Week/Wednesday Photo series for a while. I'll be packing and moving and unpacking. I'll resume the series once I'm settled again.