AUTHORS
CATEGORIES
ARCHIVE
ACTIONS
What I Ate: March 30, 2009 (South Beach Cafe, Pizza Hut)
Posted 31 March, 2009 at 2:49am by Michael Chu
Cliff and I walked over to South Beach Cafe. I had a Prosciutto Sandwich which I enjoyed. The salad accompanying it was particularly good today.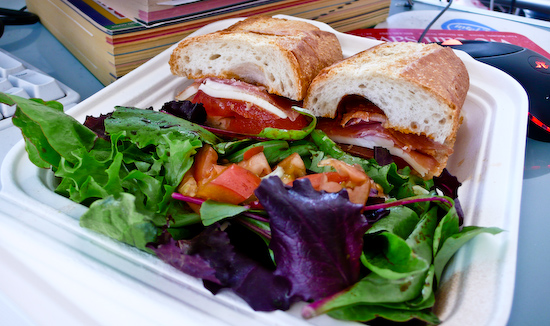 For dinner, I convinced Tina to let me get a Pizza Hut Tuscani Lasagna. The reason I did this was because at Fanpop we were discussing the Pizza Hut commercial where Pizza Hut supposedly rigged hidden cameras in a restaurant in Rome and had lasagna served that had been made by Pizza Hut. The patrons loved the lasagna going as far as to claim it tasted just like their mother's recipe! There's NO WAY. American meat lasagnas, although very tasty, are so incredibly different from the types served in Italy, no Italian would ever say it was like the ones their mother used to make. Pizza Hut went as far as to produce a Behind the Scenes making of video to "prove" that it was real. Maybe it was, but certainly it had to be a different recipe with different ingredients.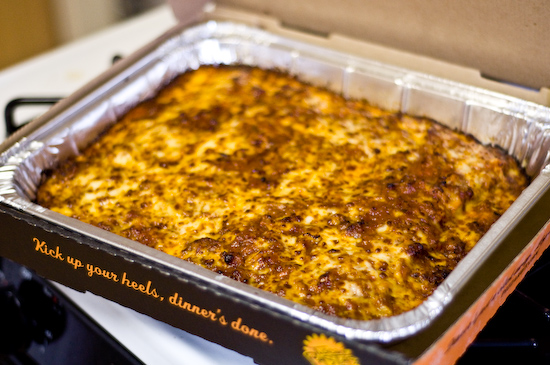 The Pizza Hut Tuscani Lasanga is certainly not the type of lasagna served in Tuscany (which uses a bechamel as its base) - this one was loaded with tomato sauce and used a decent amount of ricotta cheese which is rarely found in lasagna outside of the United States. It tasted alright, but nothing special. More than anything it tasted Italian American, so how was it possible for Romans to think this was an example of great lasagna?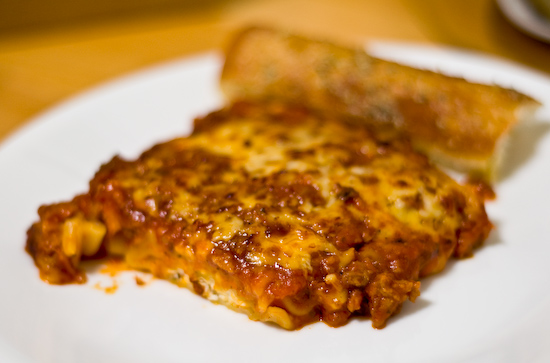 I had a gift certificate for Pizza Hut, so to use up the rest of the money, I bought some buffalo wings as well. Overall, the value was pretty good - $16 for what they claim to be a three pound lasagna with breadsticks.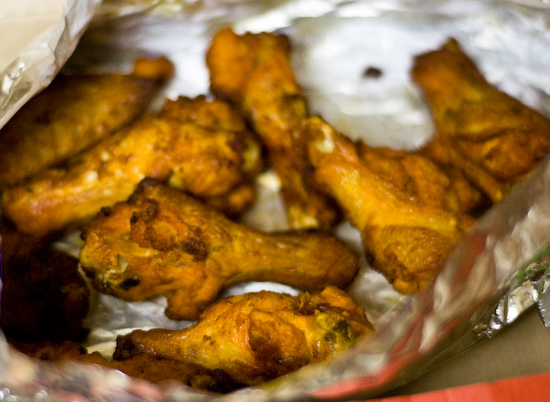 I also mixed up a salad to eat.