AUTHORS
CATEGORIES
ARCHIVE
ACTIONS
What I Ate: March 25, 2009 (Lee's Sandwiches, El Pollo Loco)
Posted 26 March, 2009 at 12:30am by Michael Chu
Harold and I met up for a quick lunch at Lee's Sandwiches which serves Vietnamese sandwiches. I got the Special Combination (#11) which has Vietnamese cold cuts, pate, cilantro, pickled carrots and daikon, and jalapenos.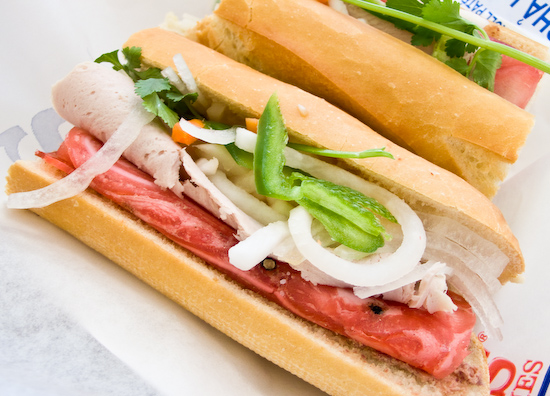 I didn't get a chance to eat dinner until almost 11pm because of my (last) homeowner's association meeting and dealing with a few things in my home that needed fixing (doors that needed to be sanded down, etc.). Tina and I drove over to El Pollo Loco and we got a six piece legs and thighs meal and used a coupon for a free chicken carnitas burrito (a new product).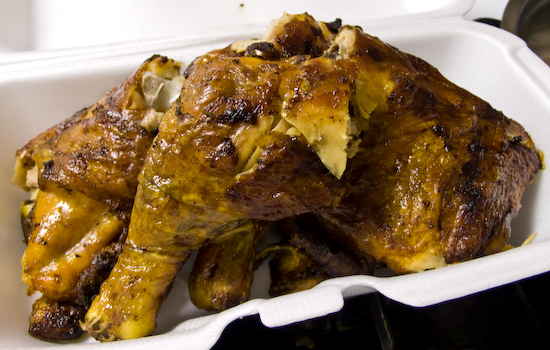 The burrito was tasty for the first couple bites, but kind of gross after a few more bites. I really didn't like the slightly sour, mushy taste the burrito.