AUTHORS
CATEGORIES
ARCHIVE
ACTIONS
What I Ate: January 24, 2009 (House of Annie)
Posted 25 January, 2009 at 12:39am by Michael Chu
I didn't really eat lunch today. In the afternoon we went over to our friends Matt and Noelle's house to celebrate their recent wedding. We snacked on chips and salsa, crackers and dip, and crudités.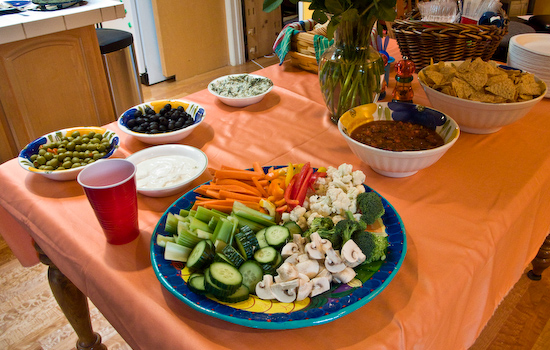 We were invited to Nate and Annie's home (authors of the popular food blog, House of Annie) along with food writer Carolyn Jung and her husband Akira for a fusion cioppino dinner (you can read about the dinner at House of Annie).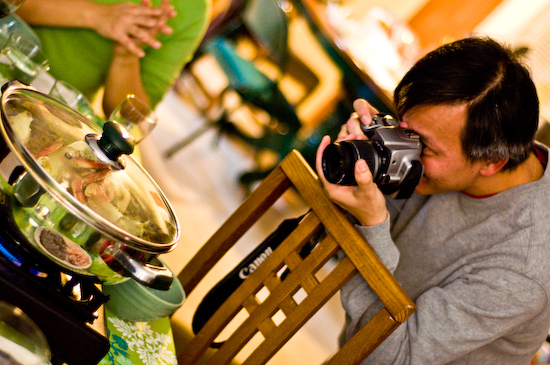 Nate photographs the cioppino as it cooks at the table
The cioppino was wonderful. They purchased the fish, crabs, clams, mussels, and scallops from the fishmonger that morning. (I've already forgotten who the fishmonger is — hopefully, Nate will come on and leave a comment with the guy's name. I just know he frequents farmer's markets in the South Bay and looks a little like Santa Claus and is ultra-friendly.)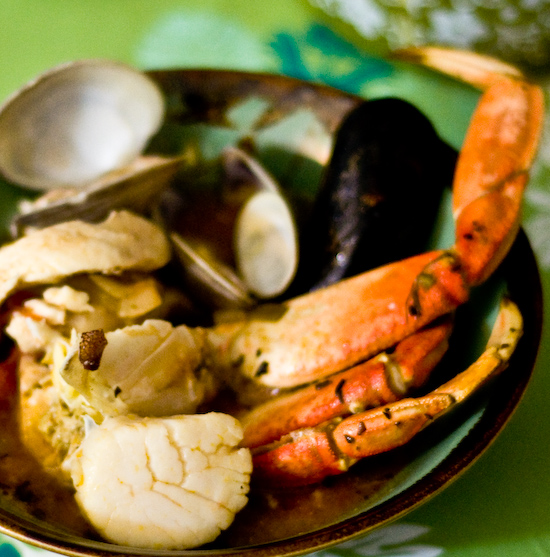 After a couple bowls, we moved onto dessert - a green tea tiramisu which was excellent.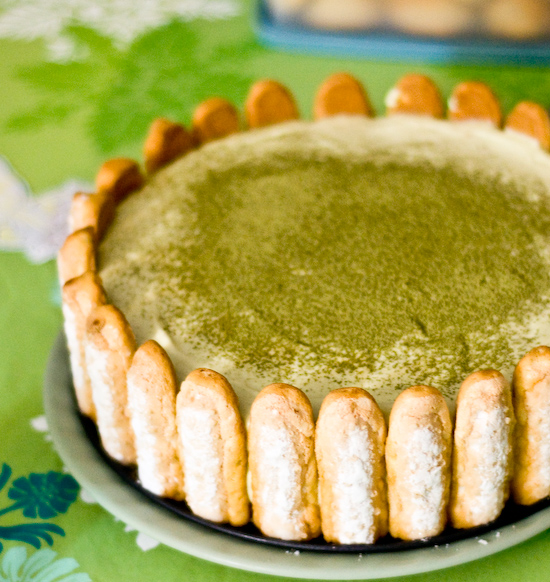 The tiramisu was light and fluffy with the distinctive flavor of mascarpone cheese, green tea, and Grand Marnier. A great dessert to finish a great dinner.