AUTHORS
CATEGORIES
ARCHIVE
ACTIONS
Dining: Manora's Thai Cuisine
Posted 10 August, 2008 at 1:09am by Michael Chu
A couple weeks ago I had to head back up to San Francisco to do some work in our data center. After I was done, I took my wife to a Thai restaurant that Dave Lu introduced me to: Manora's Thai Cuisine. The food there is excellent AND reasonably priced (around $10 a dish).
Manora's Thai Cuisine (Google Maps)
1600 Folsom St
San Francisco, CA 94103
(415) 861-6224
Por-Pia-Sod (rice paper rolls stuffed with crab, shrimp, pork sausage, pork, cucumber and mushroom, topped with sweet and sour tamarind sauce). Highly Recommended.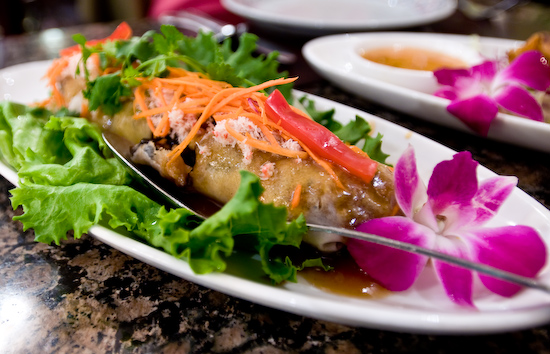 Soft shell crab - That evening's special appetizer. If they've got it, I highly recommend it.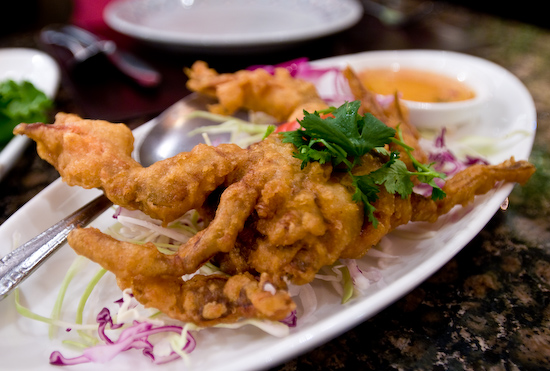 Makeur-Paad-Prik (Sauteed Japanese eggplant with prawns, chicken, and pork in spicy, basil garlic sauce ) - Recommended.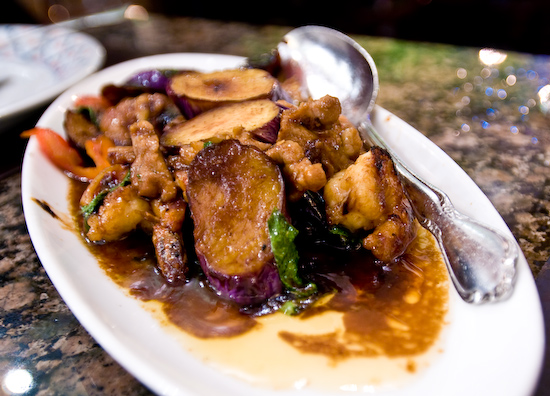 Kai-Yad-Sai (thai style omelette stuffed with crab, shrimp, and chicken in a mixture of Thai herbs) - If you like omelets, this is pretty good. I liked it, but I don't think I'll get it again since there are so many other incredible dishes to order.

Pad Thai (pan fried rice noodles with shrimp, tofu, egg, and bean sprouts) - Pretty good pad thai. Recommended.