AUTHORS
CATEGORIES
ARCHIVE
ACTIONS
What's Inside An Avocado Pit?
Posted 25 June, 2008 at 1:13pm by Michael Chu
While prepping the photos for a Guacamole recipe, I removed the pits from four avocados. It was at this time that I began to wonder what was inside the pit. Was there a nut inside this over sized seed like the pit of a peach, almond, or cashew?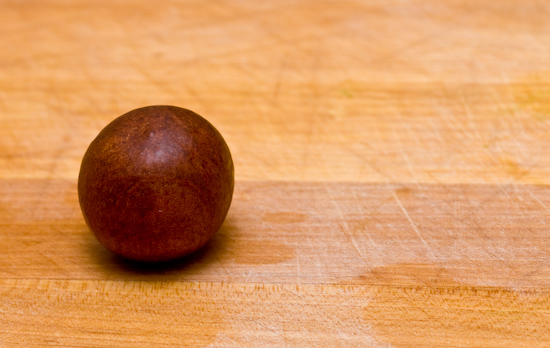 I took a slice off of one side so I'd be able to hold the pit with stability as I cut.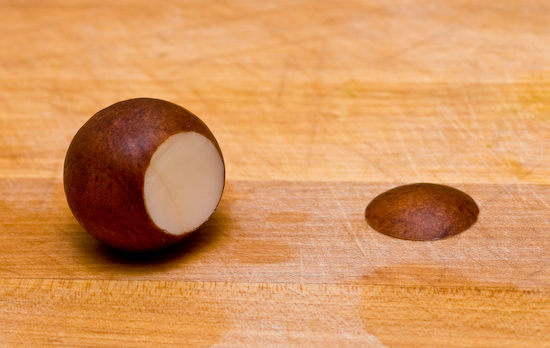 I then proceeded to take slices off the pit.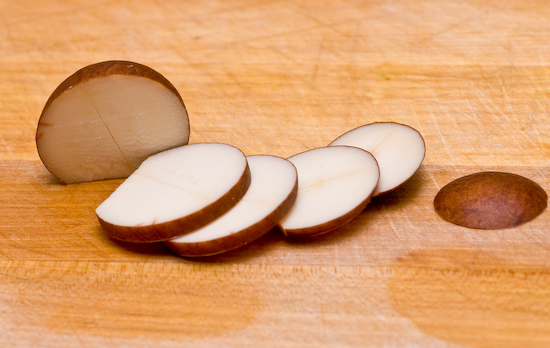 I was a bit disappointed that there wasn't anything in the pit. It's solid through and through.