AUTHORS
CATEGORIES
ARCHIVE
ACTIONS
What I Ate: March 25, 2008 (Mehfil Indian Cuisine)
Posted 10 June, 2008 at 8:44pm by Michael Chu
Almost forgot to photograph my lunch. The description that Mehfil's had for today's lunch special that I ordered follows:
(4) MEATBALL MASALA (CHEF'S SPECIAL)
Home madeBeef meatballs Braised in Fresh garlic, ginger, onions, and Roma Tomatoes Finished in a Masala of roasted Cloves and
Cinnamon Bark. AN Excellent infusion With an Indian Flavor.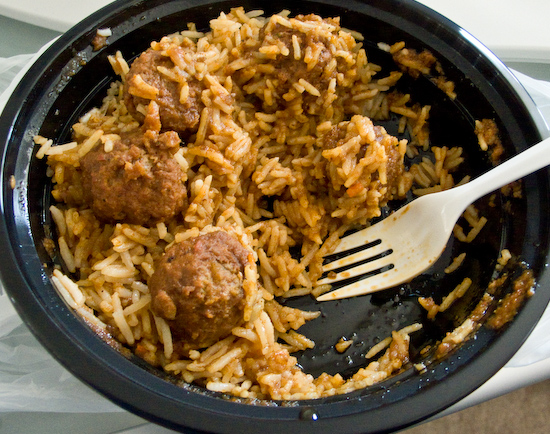 Completely forgot to document dinner… I'll probably be stopping this project (at least on a daily basis) soon.