AUTHORS
CATEGORIES
ARCHIVE
ACTIONS
What I Ate: March 18, 2008 (Mehfil Indian Cuisine, Bombay Oven)
Posted 10 April, 2008 at 9:24pm by Michael Chu
Papa and I did take out from Mehfil Indian at 2nd and Folsom. I got Meatball Kadahi. The menu explains it as:
(Beef Meatballs cooked with green and red bell peppers and onions)
The big iron wok known as 'Kadahi' is used as it gives the best flavor as it keeps all the nutrition's and the moisture sealed. Meatballs are added to the thick gravy made of onions and bell peppers and are cooked till the oil separates.
The meatballs and gravy were very flavorful and extremely tasty - especially for just $5.50.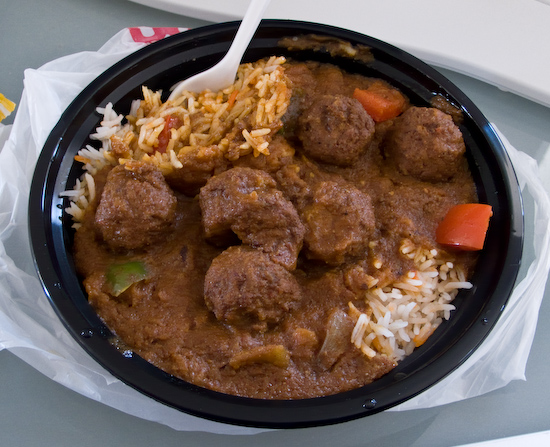 Mehfil Indian Cuisine (Google Maps)
600 Folsom St,
San Francisco, CA 94107
(415) 974-5510
For dinner, Tina and I tried an Indian restaurant we hadn't eaten at before called Bombay Oven in Cupertino. We ordered a Chef's Special Thali which came with Lentil Soup, Seekh Kabab, Tandoori Chicken, Chicken Tikka, Naan, Boti Kabab, Lamb Curry, Tandoori Shrimp, and Kheer for dessert. The meats were a bit dry and tough, but the curry and sauces were excellent. We also ordered Aloo Gobhi which was amazing. The cauliflower was perfectly cooked and the sauce and potatoes were extremely flavorful. This place just bumped up to one of our favorite Indian places.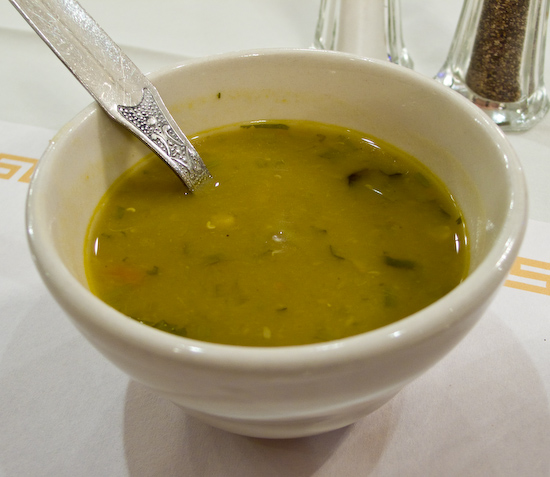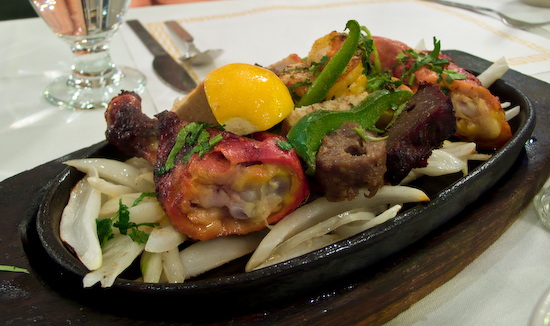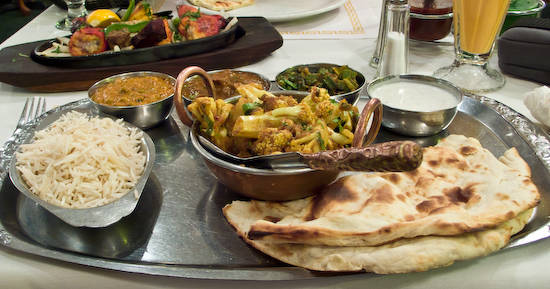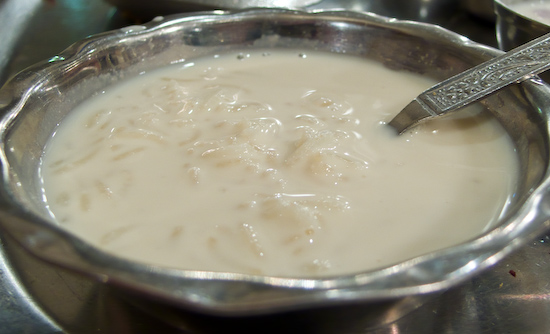 Bombay Oven (Google Maps)
20803 Stevens Creek Blvd
Cupertino, CA 95014
(408) 252-0520