AUTHORS
CATEGORIES
ARCHIVE
ACTIONS
What I Ate: March 14, 2008 (St. John's Bar and Grill)
Posted 3 April, 2008 at 12:39pm by Michael Chu
I had to get up early to go to the Volkswagen dealership, so I ate a glazed doughnut there with a cup of Carnation hot chocolate.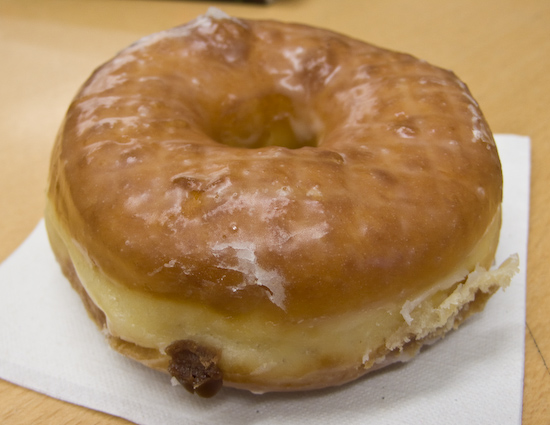 I had lunch with Harold at St. John's which is a popular lunch and dinner destination for people working in Santa Clara tech companies. Even though I've lived in Santa Clara for nine years, I had never eaten there.
I had a guaca bacon burger which turned out to be pretty good. The fries were not up to my expectations.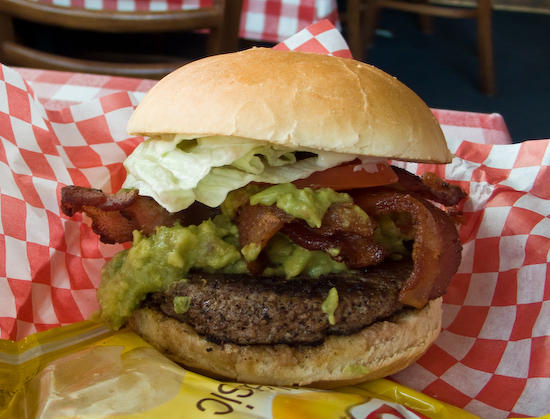 St. John's Bar and Grill (Google Maps)
510 Lawrence Expy # 110
Sunnyvale, CA 94085
(408) 738-8515
Apparently, the late lunch (around 3pm) and the size of the burger made it so I didn't require food for dinner. I snacked a little (an orange, a cookie, some pretzels) but no other major meal.