AUTHORS
CATEGORIES
ARCHIVE
ACTIONS
What I Ate: March 4, 2008 (Pasta Pomodoro, Secret Garden)
Posted 20 March, 2008 at 12:03am by Michael Chu
For lunch I ate at Pasta Pomodoro. I ordered the Penne Salsiccia and minestrone soup.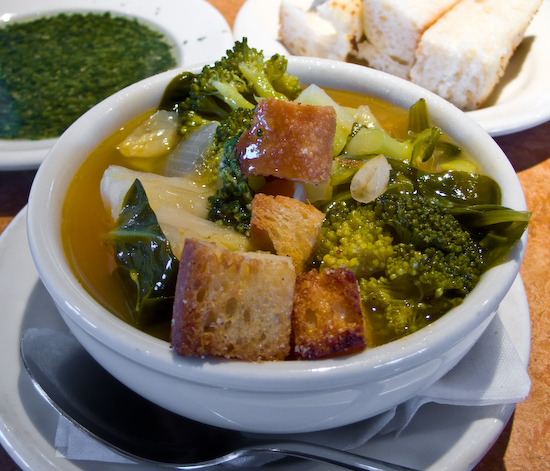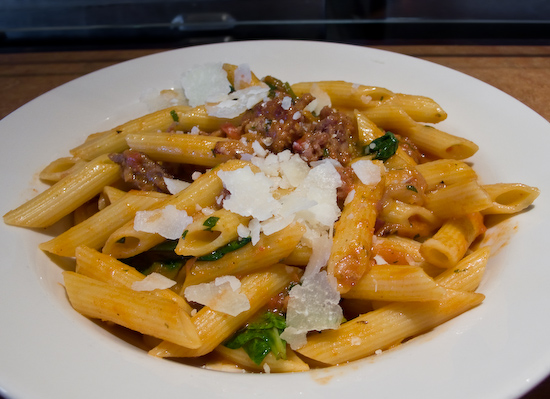 For dinner, Tina wanted to eat Jab Che (a Korean bean thread noodle dish), so we went to Secret Garden.
We always pretty happy with the banchan that they serve at Secret Garden.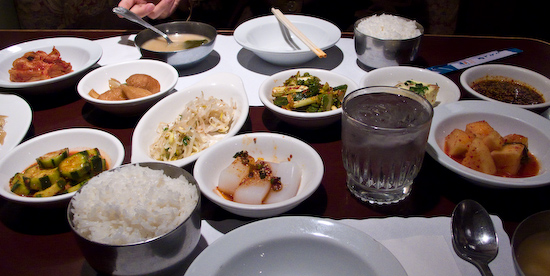 The Jab Che ($10) was good as always.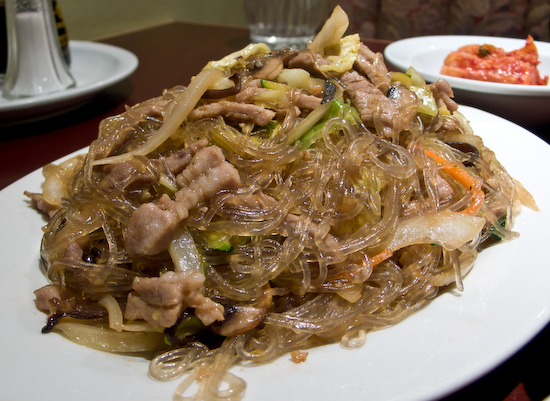 I also ordered Kal Bi ($20) (broiled/grilled marinated beef ribs).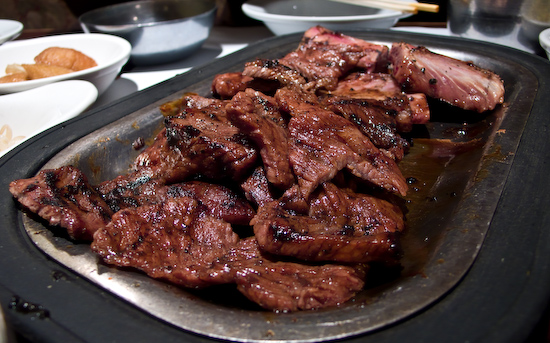 I also couldn't resist ordering Pa Jun ($10) (a pan fried pancake of vegetables, egg, and squid)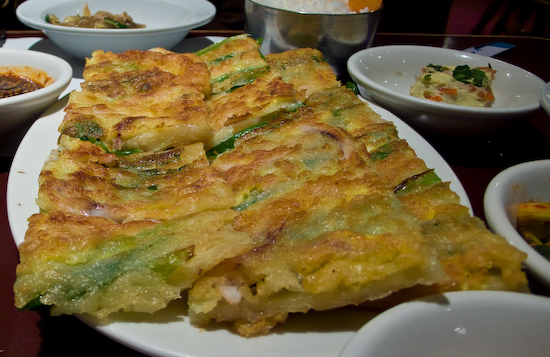 Secret Garden (Google Maps)
3430 El Camino Real
Santa Clara, CA 95051
(408) 244-5020