AUTHORS
CATEGORIES
ARCHIVE
ACTIONS
What I Ate: January 30, 2008
Posted 2 February, 2008 at 8:23pm by Michael Chu
For lunch, I decided on Mongolian BBQ because I had a brief chat about it the previous day with someone. I hadn't had Mongolian BBQ in quite a while (perhaps a year), so this was a bit of a treat.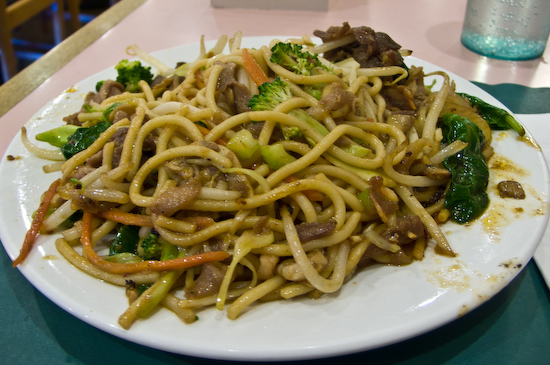 El Camino Mongolian BBQ (Google Maps)
3380 El Camino Real
Santa Clara, CA 95051
(408) 241-2413
For dinner, we had agreed to go have a bowl of pho to help soothe Tina's throat (she felt the itching of a possible sore throat coming on) but she came home to late for us to go before my Neighborhood Watch meeting. My meeting ran long, so by the time I got home, it was too late to go get pho. We ended up eating ramen with napa cabbage and egg. I augmented with some stewed pork we had left over.