AUTHORS
CATEGORIES
ARCHIVE
ACTIONS
What I Ate: February 5, 2008
Posted 10 February, 2008 at 2:34am by Michael Chu
For lunch, I picked up a Bacon, Lettuce, Tomato, and Avocado sandwich at Crossroads Cafe near where I work when I work in the City. I haven't had this sandwich since last year since we haven't been working in San Francisco much so far in 2008. The nice thing about sandwiches at Crossroads Cafe is that they come with a side salad.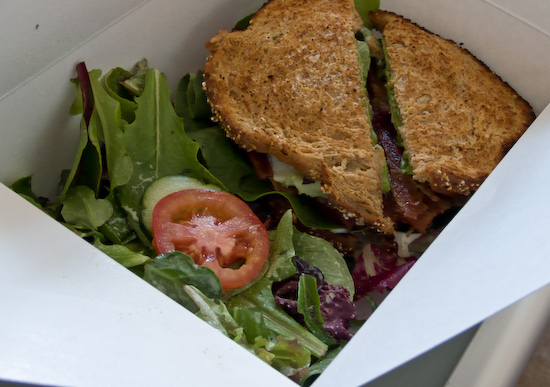 Crossroads Cafe (Google Maps)
699 Delancey St, San Francisco, CA 94107
(415) 836-5624
For dinner, I picked up food from Tina's mom. We had (with rice), stewed pork, shredded potatoes, pork with button and woodear mushrooms, and stir fried celery.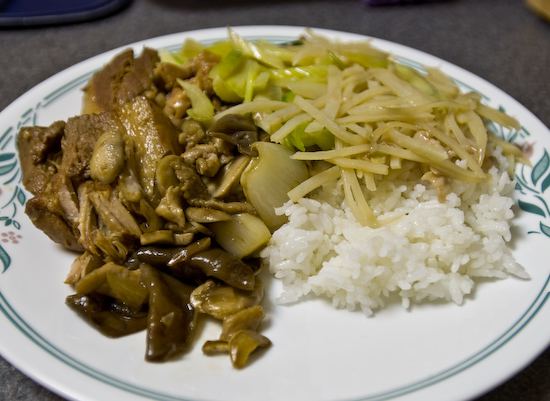 For dessert, I had a slice of nian gao (Chinese New Year's Cake) which Tina's friend gave her. This Cantonese style nian gao was sweet, filled with red bean, and topped with pine nuts and walnuts.