AUTHORS
CATEGORIES
ARCHIVE
ACTIONS
What I Ate: February 1, 2008
Posted 4 February, 2008 at 10:29pm by Michael Chu
I had lunch with my men's group from church (about two months ago, we started meeting together as a group - but we'd been friends for years) at Pizz'a Chicago in Santa Clara. We shared a Apple Walnut Salad which I really enjoyed. The candied walnuts, mild creamy blue cheese, and Granny Smith apples worked perfectly with the greens and vinaigrette. I was a little surprised at how good the salad tasted to me.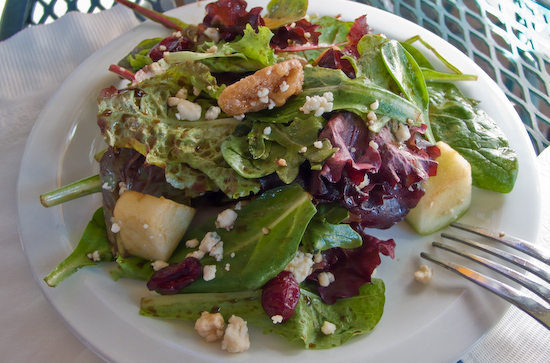 We also ordered The Fridge (combination) and Rush Street (all meat) pizzas and shared those. I had a slice of each.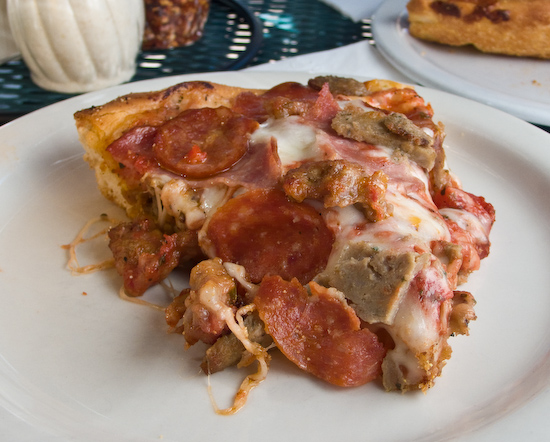 We sat outside and the sun was out and quite bright at noon so I had some trouble with the photographs since I didn't want to stop down my lens too far. Wes came to the rescue by holding up a napkin to block some of the light - it worked great.
Pizz'a Chicago (Google Maps)
1576 Halford Ave.
Santa Clara, CA 95051
(408) 244-2246
For dinner, Tina and I went to Chevy's where we ate a lot of tortilla chips and salsa.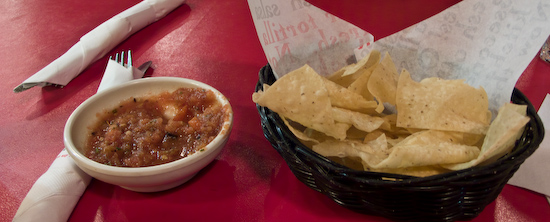 We shared a mixed grill fajitas platter and a side caesar salad.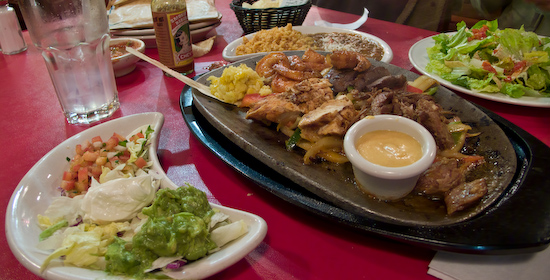 The fajitas were pretty decent as they always are, but the Caesar salad was a great disappointment. It tasted nothing like a Caesar and most of the lettuce wasn't dressed. The tortilla strips really didn't add anything to the salad.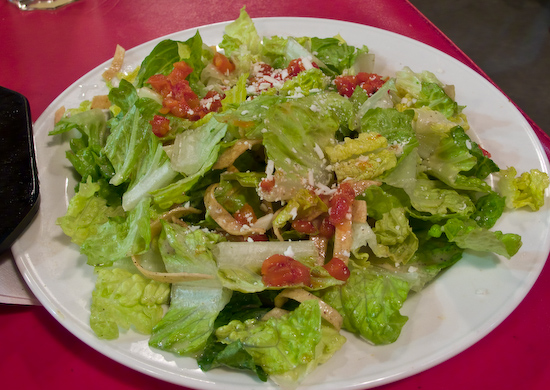 They had a special pineapple lemonade that they used real pineapple juice in which was quite good. Unfortunately, when they got us refills they misunderstood and provided us with pink lemonades. We didn't make a case out of it since we were near the end of our meal - but I wish I had had some more of the pineapple lemonade.