AUTHORS
CATEGORIES
ARCHIVE
ACTIONS
What I Ate: January 28, 2008
Posted 31 January, 2008 at 10:06pm by Michael Chu
For lunch, I couldn't resist getting Kentucky Fried Chicken. I picked up a three piece meal (and specially requested two legs and one thigh) with cole slaw and mashed potatoes. I always have trouble deciding between KFC's Original Recipe or Extra Crispy - I think original tastes better, but sometimes you just want some crunch. I ordered the Extra Crispy today (although I immediately regretted it and wished I got a mix).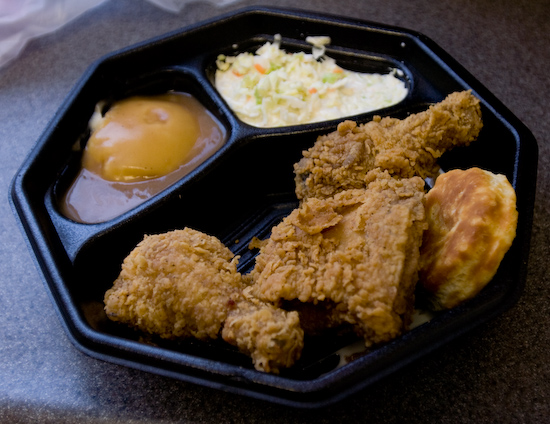 It's nice that KFC has switched to trans fat free (or so they claim), but the mashed potatoes and gravy still have about 0.5 grams. The biscuits also have trans fats, but I don't usually eat the biscuit.
For dinner, Tina suggested we have Korean Tofu Pot since we haven't had that in a while. Since it's been fairly chilly, I readily agreed. We went to So Gong Dong Tofu House (I didn't know it was called that until tonight - we just call it Tofu House). I ordered the beef and mushroom tofu pot.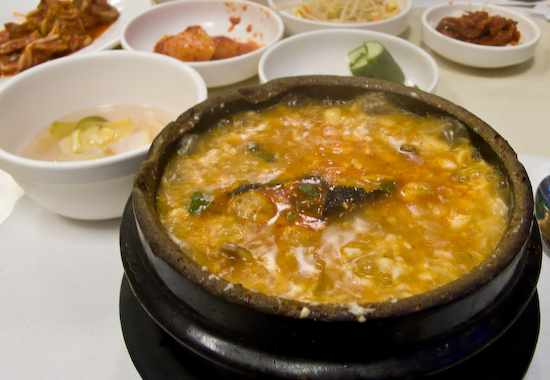 One thing I was a little surprised by was that apparently we hadn't been there in longer than I expected because the prices had gone up to $9.95 per bowl! Tina really liked the banchan (little dishes) and the tofu pot was quite tasty.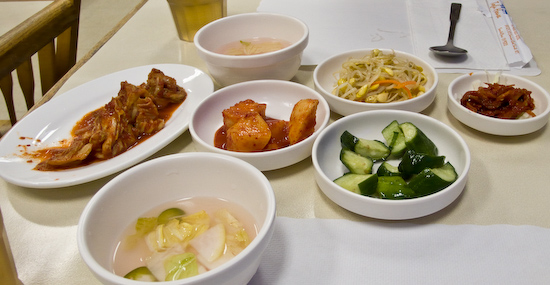 So Gong Dong Tofu House (Google Maps)
3450 El Camino Real # 105
Santa Clara, CA 95051
(408) 261-3030