AUTHORS
CATEGORIES
ARCHIVE
ACTIONS
What I Ate: January 25, 2008
Posted 29 January, 2008 at 10:41pm by Michael Chu
This is the culinary low point of my flu-like sickness. I managed to cook a couple eggs. I was planning on scrambling them, then decided to make an omelet and then changed my mind halfway through, so it's a little too evenly cut to be considered scrambled, but clearly not an omelet.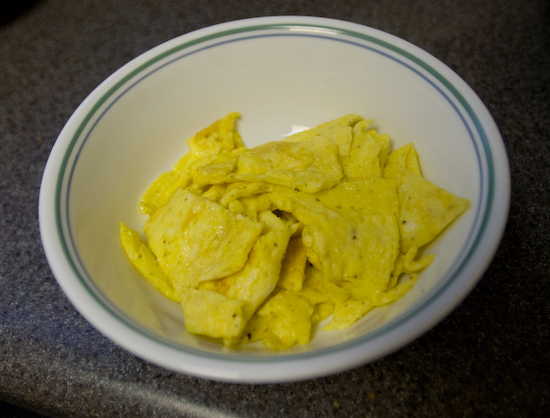 I followed the egg up with a sweet potato piece that I found in the fridge. I'm pretty sure Tina's mom brought the sweet potatoes sometime during the week, but I have no clue when.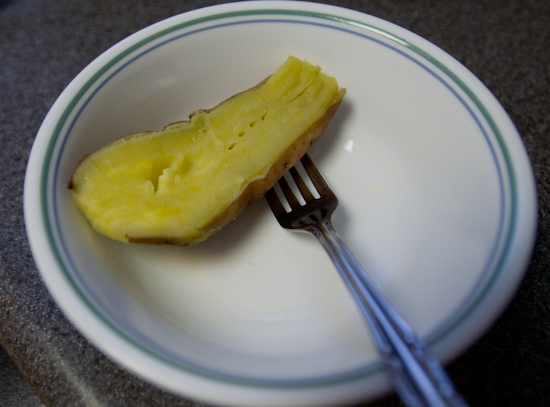 After sleeping most of the day away, again, I began to feel cold, so I crawled out of bed and heated up some more freezer food - I grabbed a handful of Tyson's chicken breast nuggets from a Costco sized bag.