AUTHORS
CATEGORIES
ARCHIVE
ACTIONS
What I Ate: January 20, 2008
Posted 21 January, 2008 at 7:31pm by Michael Chu
I almost didn't include this, but Tina insisted that even a quick couple bites counts as breakfast and breakfast is a major meal and so should be documented. I had half a glazed donut (only a quarter is shown since I took a bite already) and a cup of tea.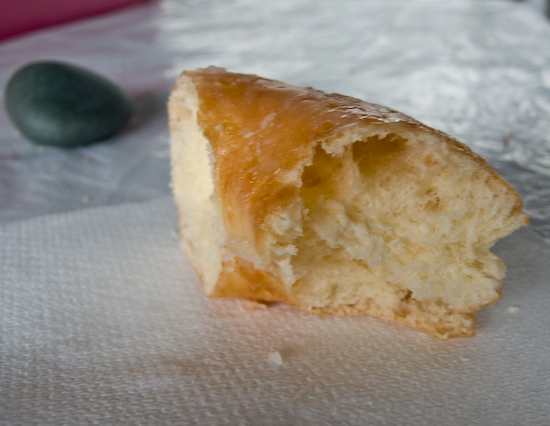 For lunch, we ate at Costco (where we had to pick up a couple items) with Harold. Tina and I both had polish sausages. I topped mine with tomato ketchup, deli mustard, copious amounts of diced onions, and relish.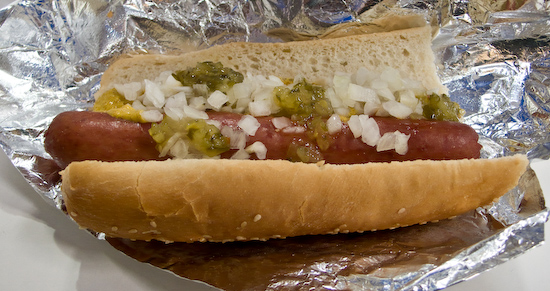 For dinner, I pan fried the leftover dumplings from last night. I like it deeply browned (without any bits of black) and crisp. I ate them with a sauce made of soy sauce and vinegar. Also, Tina and I both enjoy chomping in fresh raw garlic cloves as we eat dumplings.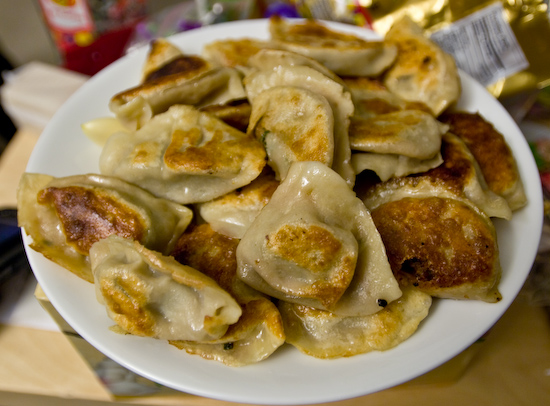 After the dumplings, I grabbed a couple hand fulls of lettuce from a bag and tossed it with Kirk's Steakhouse Ranch dressing (this is the sixth ranch dressing I've tried - I'm looking for a supermarket dressing that tastes like the Ranch dressing at Fresh Choice and House dressing that Carl's Jr. used to have when I was growing up). I didn't like the dressing.