AUTHORS
CATEGORIES
ARCHIVE
ACTIONS
What I Ate: September 7th, 2011 (South Congress Cafe)
Posted 9 September, 2011 at 12:17am by Tina Jiang
We were looking for a place to eat dinner last night, and decided on South Congress Cafe since we haven't been there in a while.
Calamari - seasoned sliced semolina breaded calamari steaks served with an orange ginger red chile sauce ($12)
As usual, the calamari was super tender and delicious.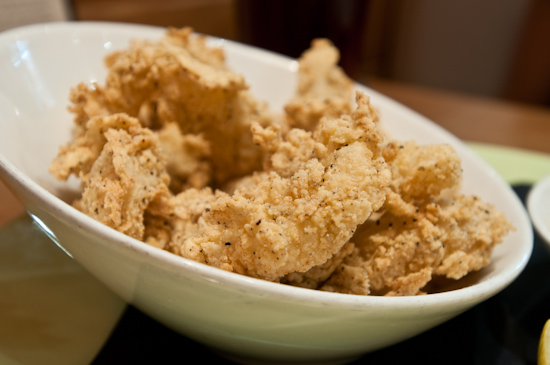 Beef Milanesa - cracker crumb crusted tenderloin medallions seared a la plancha with crawfish cream gravy, roasted garlic mashed potatoes and vegetables du jour ($14)
This was a very rich dish - I had a couple of bites and Michael had one medallion but couldn't eat the other one. He said it was very good though.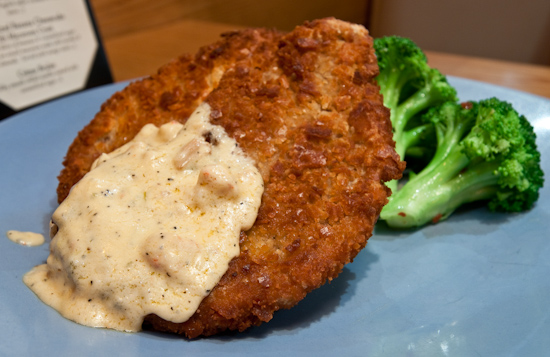 Jalapeno-Venison Meatloaf - finished with a spicy charred poblano demi-glace with roasted garlic mashed potatoes and sauteed spinach ($12)
We both liked this a lot. The meatloaf had a nice jalapeno flavor but wasn't too spicy.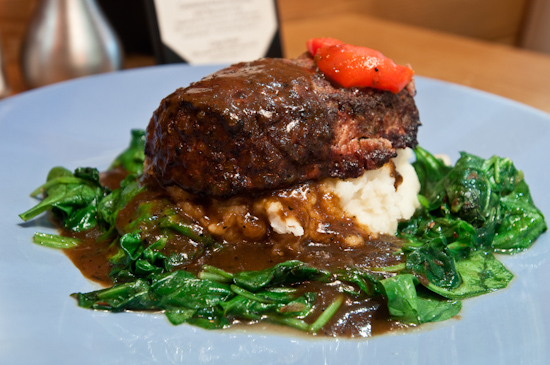 Cajun Seafood Scampi - jumbo shrimp, ahi tuna, sea scallop, jalapeno sausage and crawfish tossed with angel hair pasta, tomatoes, artichoke hearts and finished with creole garlic butter reduction ($18)
I was deciding between this dish and the beef Milanesa and ordered the latter. Then I changed my mind but it was too late to change the order, so we decided to get this as well and have left overs for lunch later. Unfortunately the angel hair pasta was overcooked and we much prefer al dente, so we asked if we could get a replacement portion of pasta (we didn't want the seafood to go to waste so we asked for new pasta only). That was much better. I image that if this dish was done right the first time it could've been very good.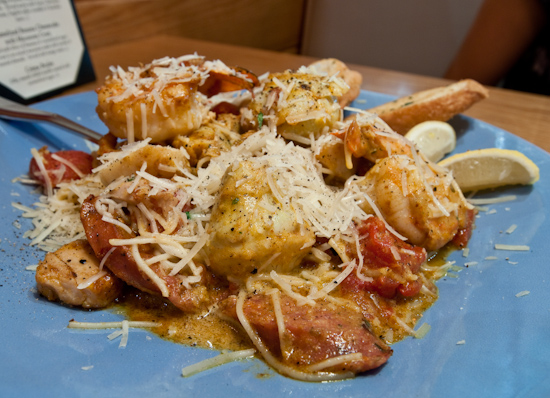 All in all, we like South Congress Cafe a lot. Their menu doesn't change too often and sometimes the wait can be long, but we've always had good experiences there and will go back periodically to try new things on their menu.