AUTHORS
CATEGORIES
ARCHIVE
ACTIONS
What I Ate: September 1st, 2011 (24 Diner)
Posted 8 September, 2011 at 1:55am by Tina Jiang
A few nights ago we ate dinner at 24 Diner (600 N. Lamar, Austin, TX 512-472-5400), which was recently featured on Crave - a new show on The Food Network.
Corn Fritters ($7.95)
These were more like deep fried hush puppies than corn fritters. They are crispy on the outside and chewy on the inside. The dipping sauce was mildly spicy, creamy, and cumin flavored.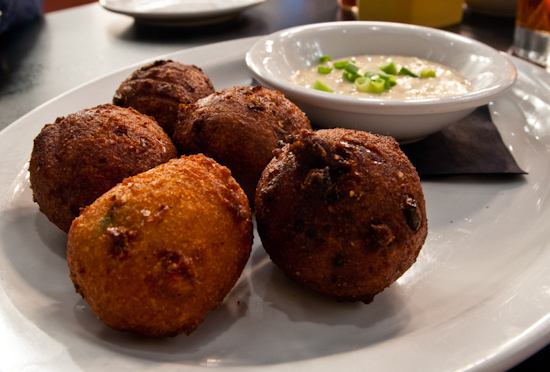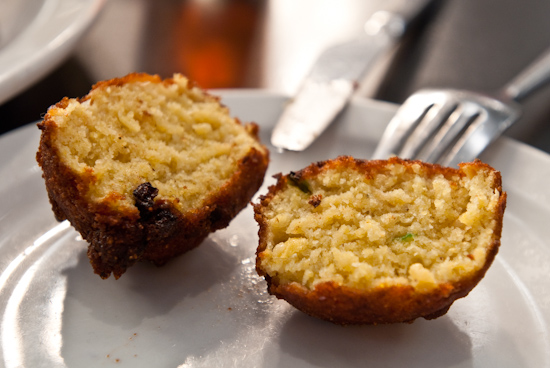 No-Bean Chili ($10.95)
This dish was very meaty and had a decent chili flavor.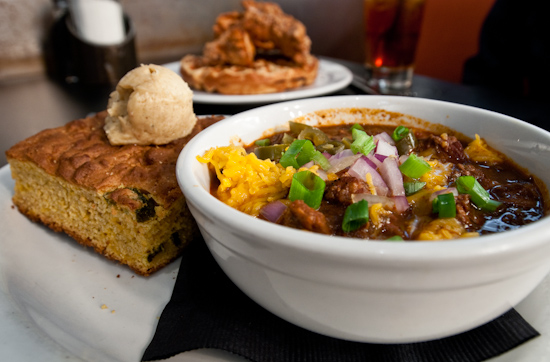 Chicken & Waffle ($12.95)
The chicken was coated in a thick crunchy batter which soaked up syrup well (but then lost its crunch). The meat was tender but we wished it was more flavorful. The waffle was quite good.