AUTHORS
CATEGORIES
ARCHIVE
ACTIONS
What I Ate: December 15, 2010 (Soleil Restaurant)
Posted 25 December, 2010 at 6:24pm by Michael Chu
Dinner: Went to Soleil's grand opening party for dinner. The food wasn't as good as the previous visit two weeks ago when they served the food bloggers a specially prepared dinner. We started off at the bar where we had a variety of appetizers.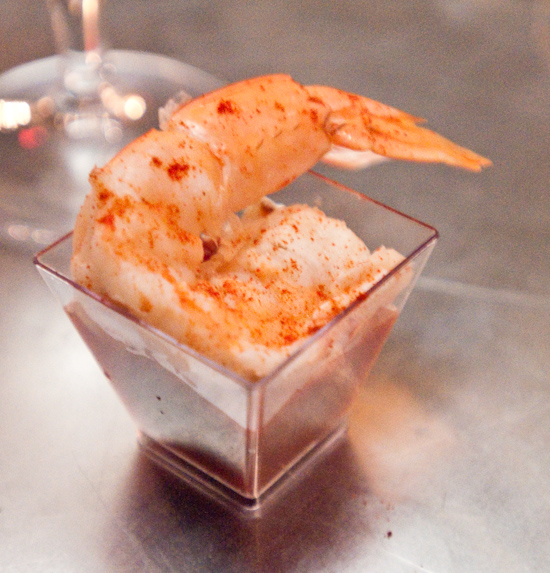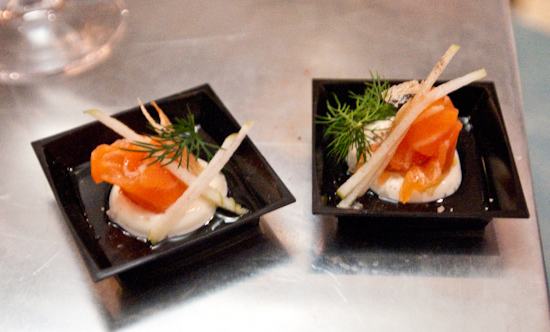 Once we got to our table, we had a few more appetizers (three different kinds of bruschetta and mussels). The bruschetta were okay, but the bread had gotten soggy while the waiters carried the trays around and the first mussel that I had was chewy and the breadcrumb/bacon topping was too heavy on the breadcrumbs giving it a salty but otherwise flavorless crunch. The ones I had later were better and had a good amount of bacon which provided a nice contract to the mussel flavor (which was tender and not chewy this time around).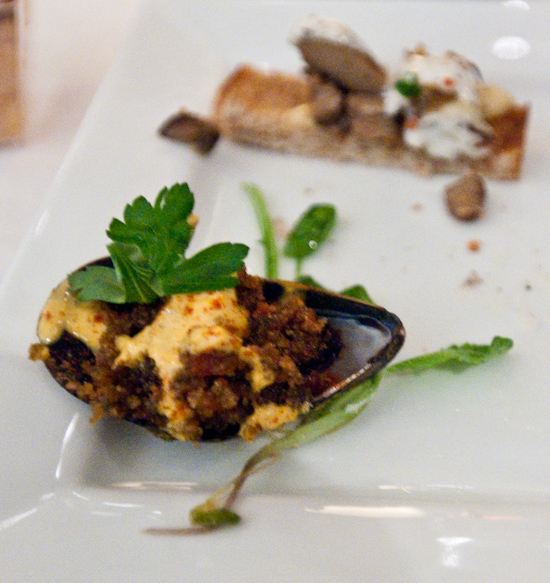 The main food was all served buffet style in chafing dishes which did nothing for their visual appeal, texture, and flavor.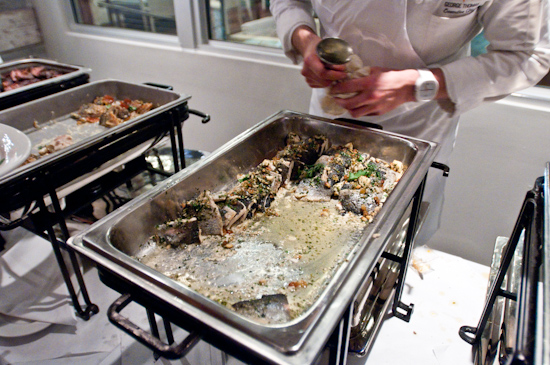 The chicken with coppa and provolone was so tough and dry that I thought it was inedible.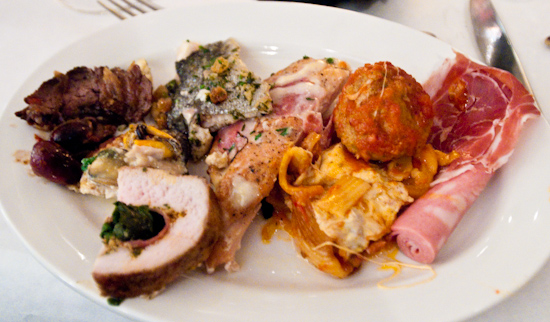 Desserts were poorer than last time as well. The tiramisu was fine (but still needed alcohol and coffee to stand out more), the key lime pie was worse (something weird about the crumbly texture of the one I had today), and of the three cookies we had one was so hard and dense that at first I thought it was an attempt at lembas bread.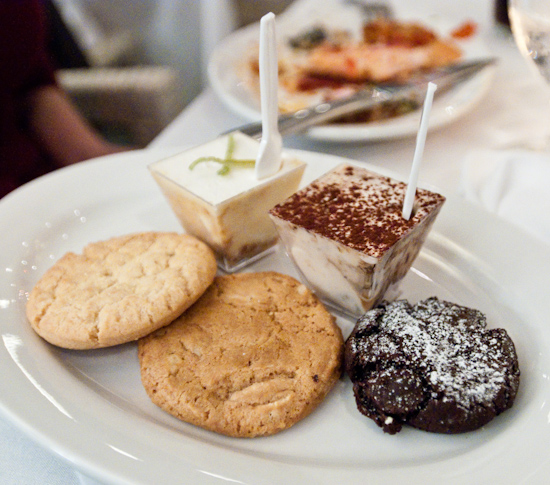 Certainly, this meal is probably a bad indicator of what it would be like to dine at Soleil and the last meal I had isn't your typical experience either, so it would be hard for me to recommend them.
Lunch: A bowl of Cinnamon Toast Crunch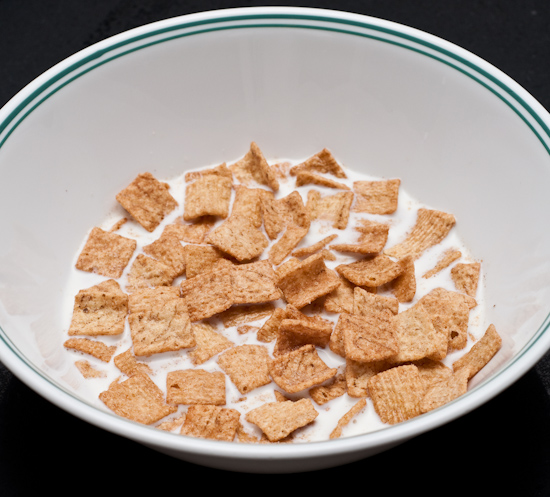 Second Dinner: Late at night, I heated up leftover fish and haricots verts from Justine's Brasserie.