AUTHORS
CATEGORIES
ARCHIVE
ACTIONS
What I Ate: December 10, 2010 (G'raj Mahal)
Posted 21 December, 2010 at 2:49pm by Michael Chu
Dinner: After attending an interesting and funny lecture by Michael Pollan, we headed down to G'Raj Mahal (91 Red River, Austin, TX (512) 480-2255) for some Indian cuisine served out of a trailer. We haven't had Indian food in a while, so this really hit the spot. The food overall isn't close to the best Indian food we've had, but it is good stuff.
Samosas - wonderfully fried, flavorful potato and pea filling, and delicious (sometimes samosas that are poorly prepared and frozen can have a mushy, watery interior and the outside won't be crispy but harder - these exhibited none of those problems)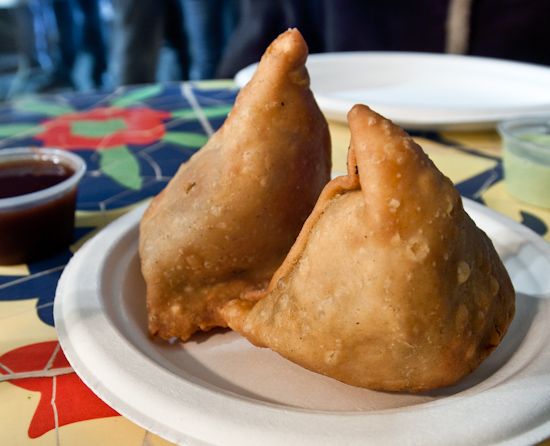 Paneer Stuffed Naan - a little too buttery for us to eat more than a slice each, but good; next time I'll try the potato stuffed naan and the garlic brushed naan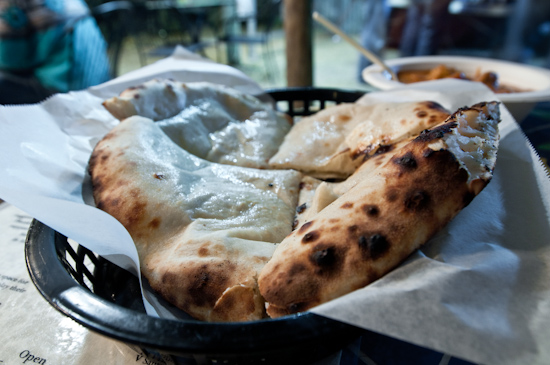 Lamb Tikka Masala - flavorful and not sweet like tikka masala found elsewhere in Austin (that's good for me).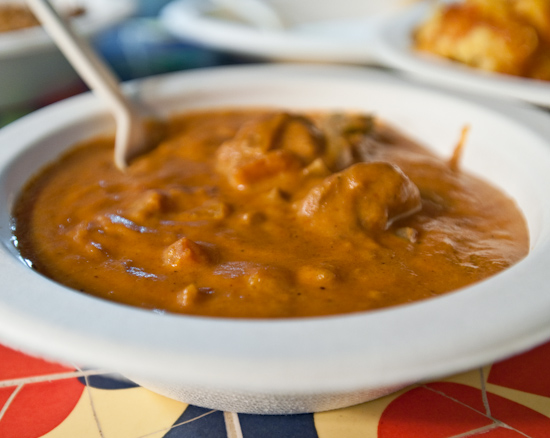 Aloo Gobi - passable aloo gobi, nothing special. I like the combination of potatoes and cauliflower with spices so much that I'll order it next time and the time after, but I wish it had been stewed longer so the cauliflower takes on more flavor and is almost as soft as the potatoes.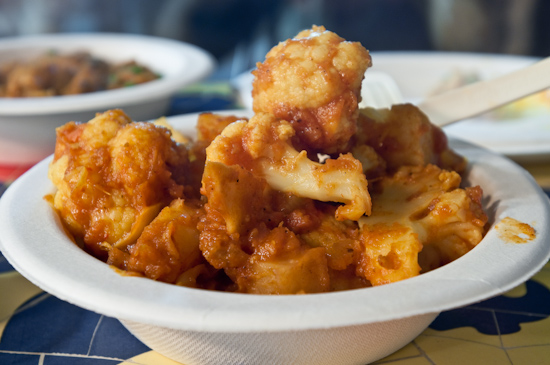 Baingan Bartha - I enjoyed this eggplant and peas dish over rice quite a bit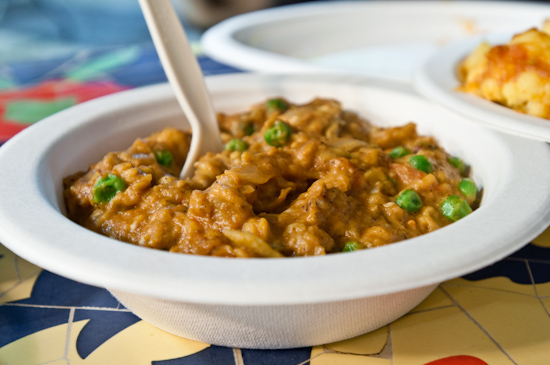 Kheer - the rice was a bit harder than we would have liked. Adequately sweet, could use more cardamom flavor.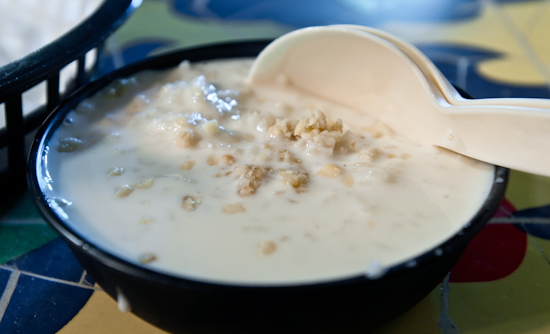 Lunch: The last of the Cocoa Puffs. I kind of wish the boxes come smaller since I got tired of eating Cocoa Puffs. I can finally start on the Cinnamon Toast Crunch!