AUTHORS
CATEGORIES
ARCHIVE
ACTIONS
What I Ate: October 30, 2010 (Thai Passion)
Posted 11 November, 2010 at 12:26pm by Michael Chu
Dinner: Thai Passion (Ste A400, 9300 S I H 35, Austin, TX (512) 382-0057). Started with the Pou-Peer Sod soft spring rolls. We ordered shrimp, but they were out of it so they asked if we'd take tofu, so we agreed.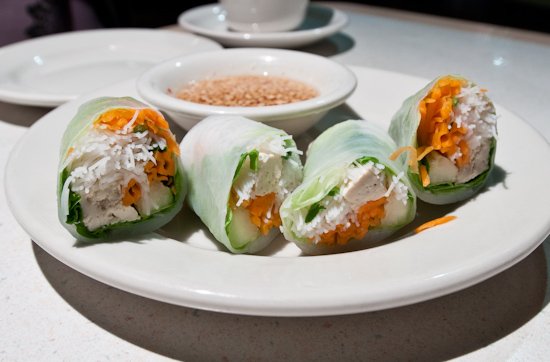 Then we had an order of Rice Balls (Fried jasmine rice mixed with red curry, lime leaf, and coconut. Served with chili and plum sauce.) which we ended up liking a lot. I like the crispy texture of the fried rice ball exterior and the soft flavorful rice within.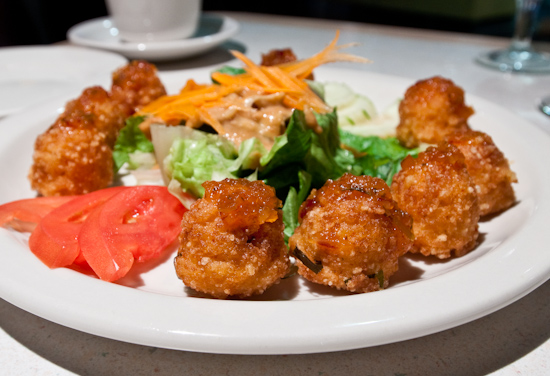 Green curry with beef - Gang-Keow-Warn. The meat was a bit chewy, but overall I thought it went fairly well with rice.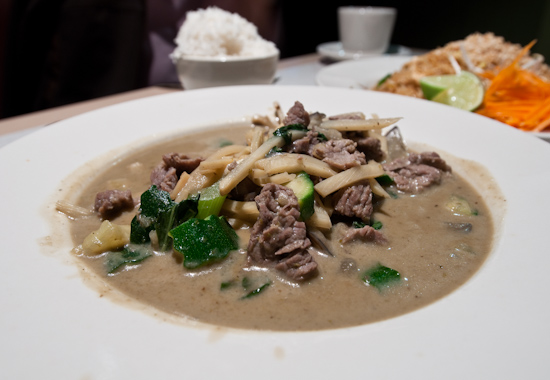 Their Pud Thai which we had with chicken was pretty bland, but I ended up eating most of it since I was in the mood for rice noodles.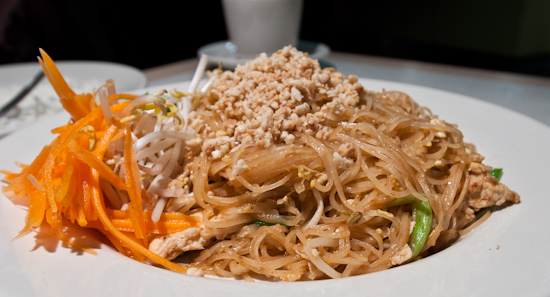 Overall, I thought the food was better tasting than Madam Mam's (mainly because I think all the food at Madam Mam's is overly sweet). We still miss good Thai food in general though.