AUTHORS
CATEGORIES
ARCHIVE
ACTIONS
What I Ate: November 7, 2010 (Fire Bowl Cafe)
Posted 18 November, 2010 at 11:10pm by Michael Chu
Lunch: We tried a place that was new to us - Fire Bowl Cafe (5601 Brodie Ln # 550, Sunset Valley, TX (512) 795-8998) which reminds me of Martin Yan's fast food chain - Yan Can. They take a mix of vegetables and preset meats and stir-fry with premade sauces. I started with an order of potstickers. They tasted like average frozen dumplings but at least they were not mushy like most of the Asian pan fried dumplings we get in town.

Then I had Chicken and Beef combination stir fried with Spring Veggie Mix, Hunan Black Bean Sauce, and Chow Fun. It was a little over sauced so it was a little salty.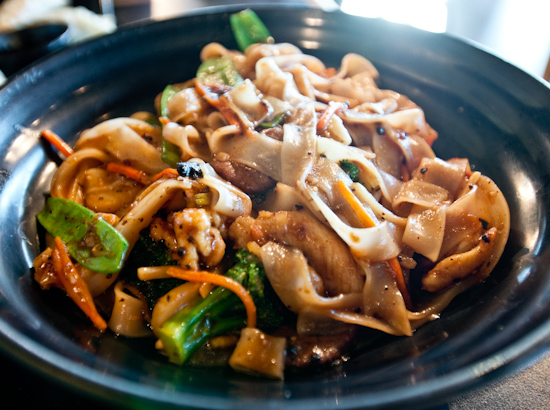 Tina had the Fire Bowl Fried Rice which we started off thinking was a little bland but over the course of the meal we grew to like (at least more than the other fried rices we've had in south Austin).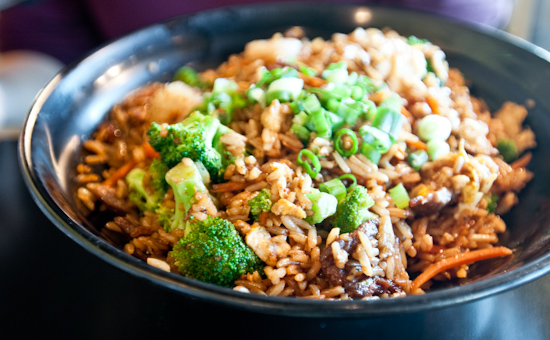 Dinner: I ate the leftover chow fun and fried rice from Fire Bowl Cafe.