AUTHORS
CATEGORIES
ARCHIVE
ACTIONS
What I Ate: September 10, 2010 (Red Robin)
Posted 11 September, 2010 at 9:19pm by Michael Chu
Dinner: After watching Resident Evil: Afterlife 3D, we dropped in at Red Robin where we started off by sharing a small order of potato skins.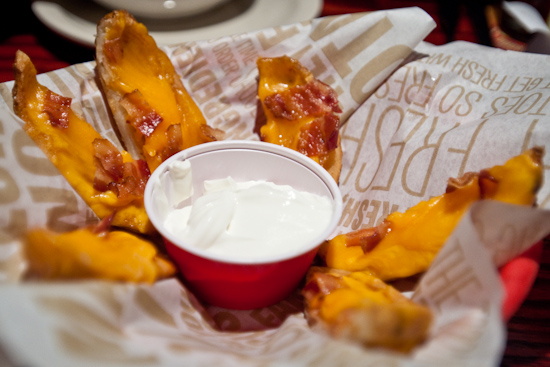 I had the "Buzzard Wings" appetizer for dinner.

While there, we had a nice conversation with our server - Allison. I've worn this new shirt a two times so far without anyone commenting on it: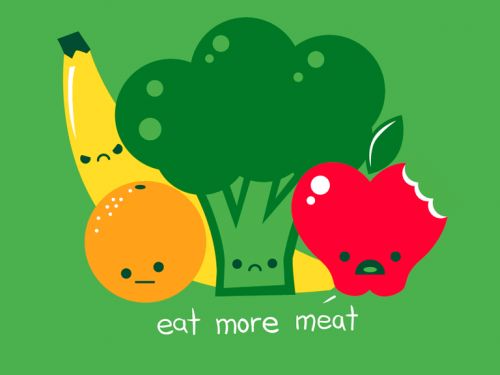 Allison noticed and we struck up a fun conversation about the veggies (and fruits) which ended up with us realizing that the only vegetable present in the design was the broccoli. When we got our check Allison had drawn a picture of a carrot and tomato saying "I don't mind if you eat me!" and "me neither". I responded with a drawing of an eggplant and mushroom on the signed check saying "I'm good in ratatouille!" and "me too".
Lunch: I had the last of the leftover Chinese food.