AUTHORS
CATEGORIES
ARCHIVE
ACTIONS
What I Ate: July 24, 2010 (Sous Vide Get-Together)
Posted 26 July, 2010 at 12:29am by Michael Chu
Lunch: I had a quick lunch of liang ban mian which is a cold noodle dish. We ate it with cilantro, shredded beef, and carrots in a sauce of soy sauce, fresh minced garlic, sesame oil, and ample amounts of freshly ground black pepper.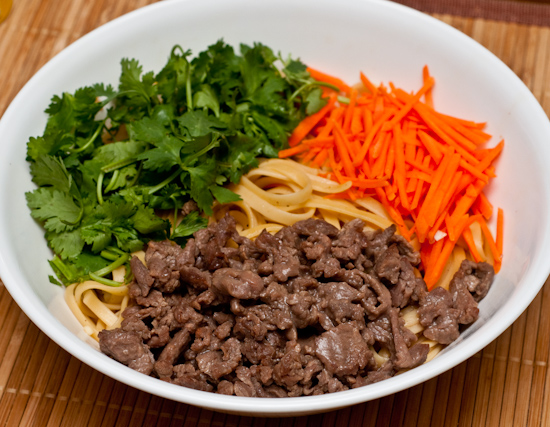 Dinner: We went over to Jack's (from Eating in a Box) house for a sous vide get together where we ate a lot of food. Among the food that was there were the following:
Fresh figs from Ryan's (of Nose To Tail At Home) backyard, freshly cooked green beans with fat back, and salad (to offset the meat coming up).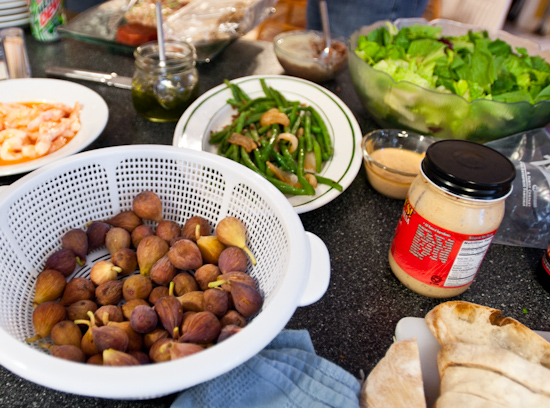 Pork belly cooked sous vide with two different seasonings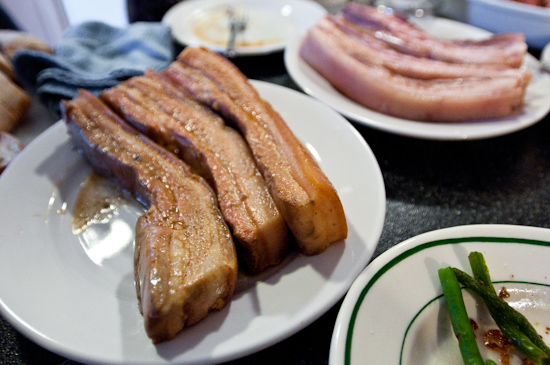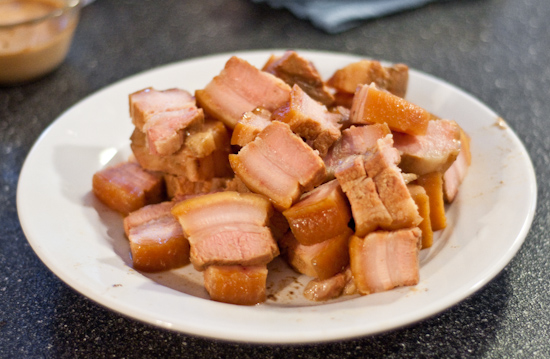 Eggs soft cooked in shell in a water bath, sous vide butter poached shrimp, 48 hour feral hog shoulder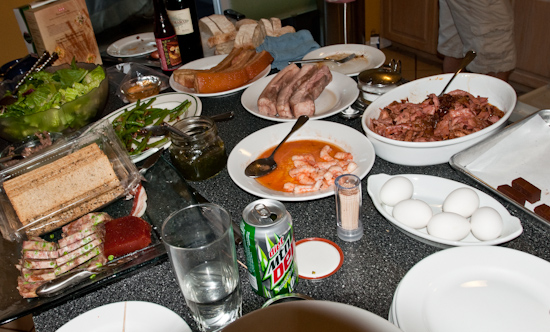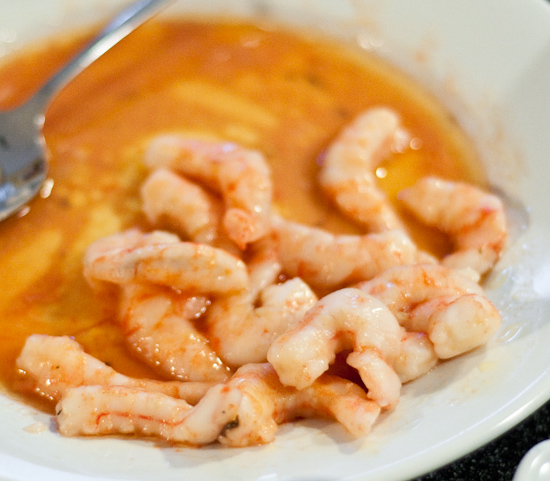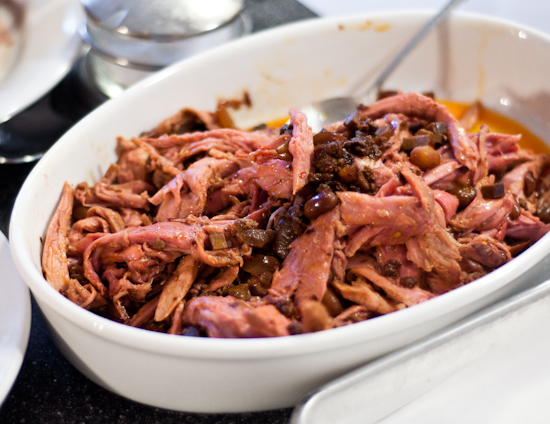 Five different steaks (3 ribeyes: USDA Prime, USDA Choice, and USDA Select; 2 sirloins: Choice and Select). This photo is of a steak being given a final sear on a 500°F cast iron pan.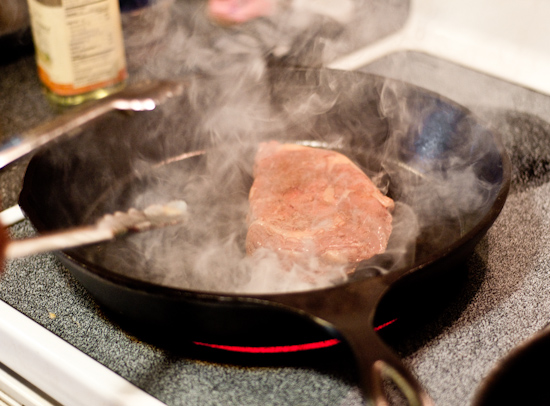 The cuts were easy to distinguish by color and taste (sirloin was beefier and chewier) as were the grades (prime as ultra tender and rich, choice a little less so, and select was extremely inferior - chewy and a bit acidic). We seemed evenly split over ribeye vs sirloin and we were unanimous in prime and choice over select. A couple people preferred choice over prime due to the lack of chew in the prime steak - sometimes a little texture is a good thing.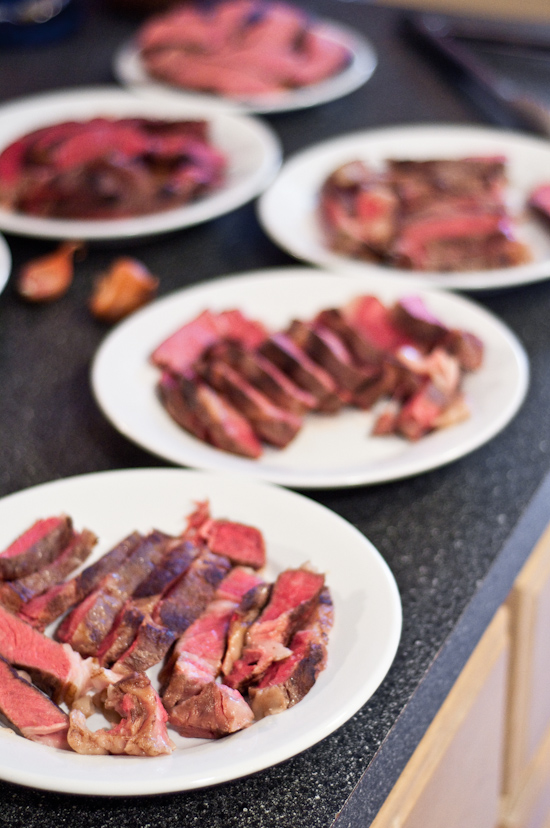 Three different kinds of short ribs (Whole Foods grassfed, Whole Foods, and Randall's). The Randalls had a strong taste that the ones from Whole Foods did not have (I would describe the Whole Foods ones as cleaner in flavor). The grassfed one tasted more interesting than the conventionally raised one - it seemed to have a nutty flavor in addition to the expected rich beef flavor.