AUTHORS
CATEGORIES
ARCHIVE
ACTIONS
What I Ate: April 19, 2010
Posted 19 April, 2010 at 10:18pm by Michael Chu
Lunch: Tina made egg fried rice and sauteed some collard greens for lunch.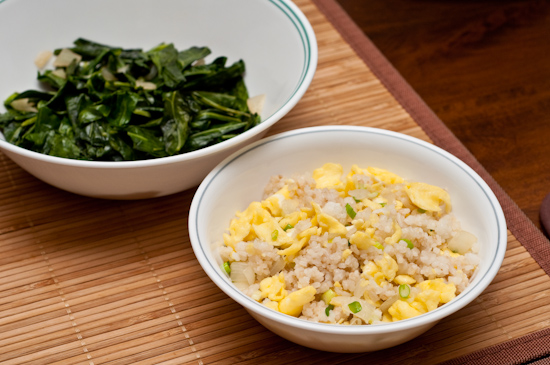 Dinner: I made creamed chicken with carrots and peas and served it over fresh baked biscuits. I rolled out the biscuits a little too thin, so they came out mostly flat. Pretty good if you like crust, but I like a balance of crust and fluffy interior.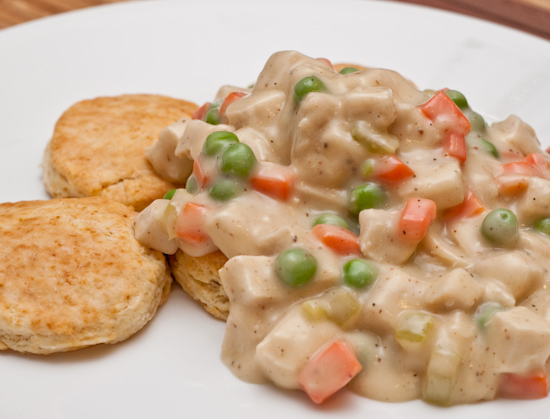 I also steamed and grilled artichokes and grilled some trumpet mushrooms.