AUTHORS
CATEGORIES
ARCHIVE
ACTIONS
What I Ate: March 21, 2010 (Mighty Fine Burger, Sous Vide Short Ribs)
Posted 21 March, 2010 at 9:08pm by Michael Chu
Dinner: Yesterday, I started cooking the short ribs for tonight's dinner. I vacuum sealed the short ribs with a little olive oil, salt, pepper, garlic powder, paprika, and brown sugar. Then I placed the pack into a rice cooker filled with water being held at 56°C (133°F) and let it cook. The short ribs are pasteurized if held for at least 2.5 hours after the interior of the meat reaches equilibrium temperature. Since I wanted to convert as much of the collagen into gelatin as possible, I held it there for about 24 hours. (More time would be even better - but after 24 hours, most of the collagen has denatured.)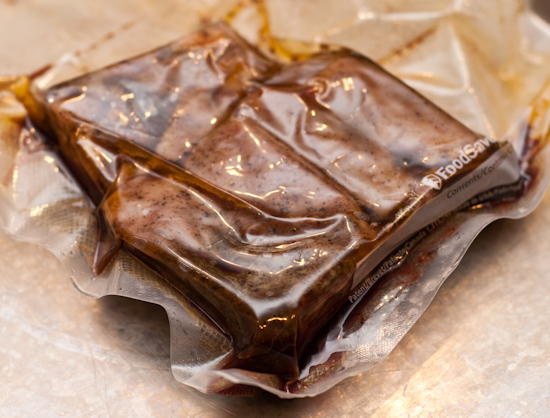 After I removed the short ribs from the water bath, I seared them on the grill while basting with the juices from the vacuum bag. I've had a fair amount of food prepared sous vide at restaurants, but never short ribs. This was also the first time where we've had short ribs medium-rare (because when cooking short ribs it's best to use a cooking process that will convert collagen to gelatin which typically results in a fairly high internal temperature). (Of course, we've had thinly sliced short ribs cooked medium-rare in Korean BBQ, but nothing involving relatively large pieces of meat.) The result is some of the most flavorful and tender (falling apart in the mouth tenderness) beef we've ever had. I don't think I'm ever going to braise short ribs again when I can sous vide them.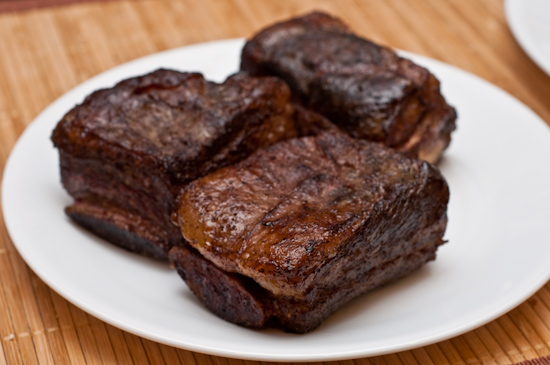 I also grilled a mystery fish fillet I found in the freezer (who knows how long that's been in there). I made a maple-soy glaze, but the fish had a strong flavor that I didn't like. We ended up not eating it (especially since the short ribs were so good).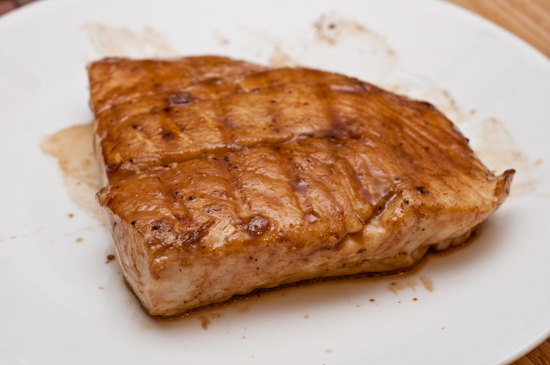 I also grilled broccoli which gave it a nice pronounced flavor, but resulted in a relatively crunchy texture (more like raw texture than cooked). Next time, I'll try steaming/microwaving them briefly before grilling.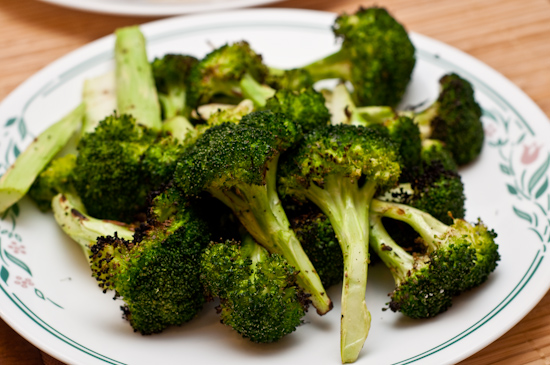 Along with the proteins and vegetable, I served seasoned rice and sweet potatoes.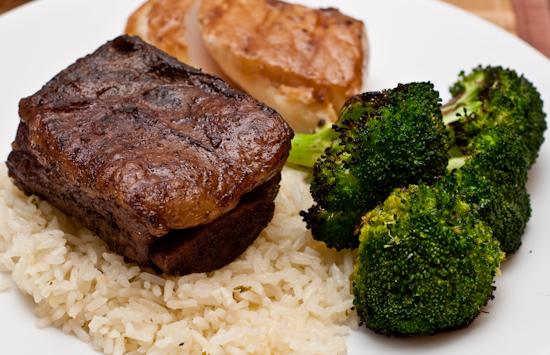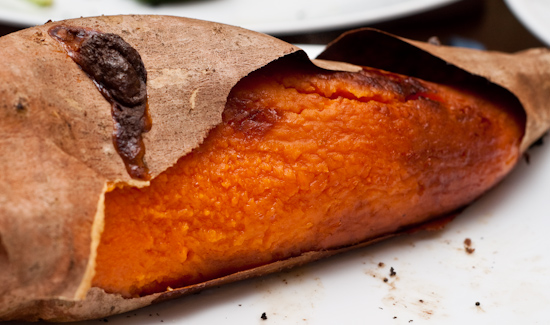 Lunch: I forgot my cameras and ended up having to take a picture of my Jr. Cheeseburger with Bacon and Grilled Jalapenos and Fries at Mighty Fine Burgers. For some reason, my phone camera defaulted to a ridiculously small picture size instead of it's full 2MP capability.