AUTHORS
CATEGORIES
ARCHIVE
ACTIONS
What I Ate: March 13, 2010 (KFC, Mighty Fine)
Posted 13 March, 2010 at 9:36pm by Michael Chu
Lunch: While walking through the Austin Convention Center, I thought I smelled fried chicken. After that, I couldn't shake the desire to eat fried chicken, so I grabbed a three piece meal from KFC on the way home.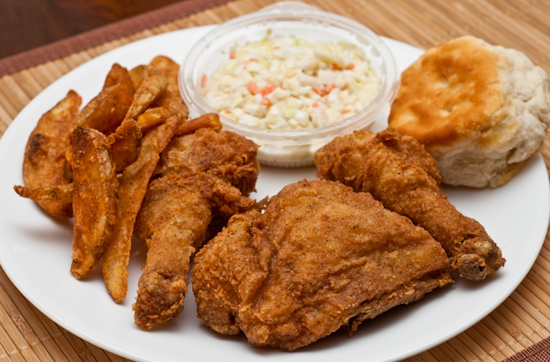 Dinner: Tina and I ate at Mighty Fine for dinner. I had a Bacon Jr. Cheeseburger with Grilled Jalapenos.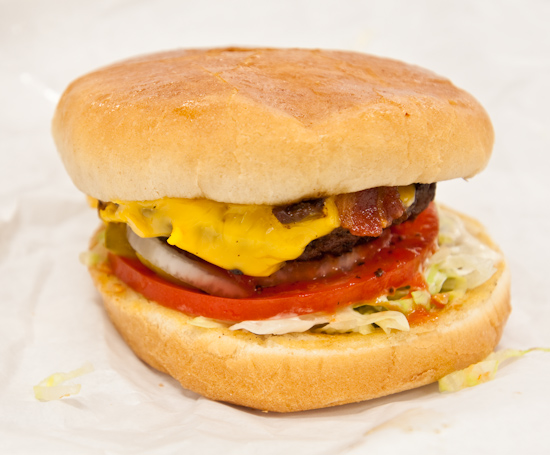 At SXSW, I attended a panel discussion by some directors who have worked in the horror genre. Quentin Tarantino was supposed to be on the panel but couldn't make it. We still had a pretty decent panel though with Robert Rodriguez, Matt Reeves, Neil Marshall, Ruben Fleischer, and Ti West. Here's a photo I took of Robert Rodriguez (one of my favorite directors) with Ruben Fleischer (the director of last year's excellent Zombieland).