AUTHORS
CATEGORIES
ARCHIVE
ACTIONS
What I Ate: February 19, 2010 (U.S. Wellness Meats New York Strip Steak)
Posted 19 February, 2010 at 8:40pm by Michael Chu
Lunch: Tina made me a roast beef, turkey, and ham sandwich.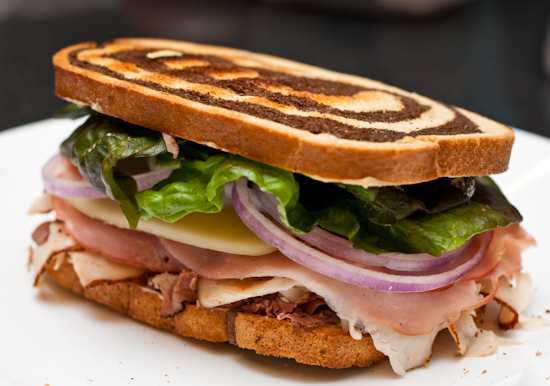 Dinner: I grilled a New York Strip steak from U.S. Wellness Meats (an online vendor of grassfed beef) with red potatoes, and red and green bell peppers while Tina steamed the remaining two clusters of snow crabs.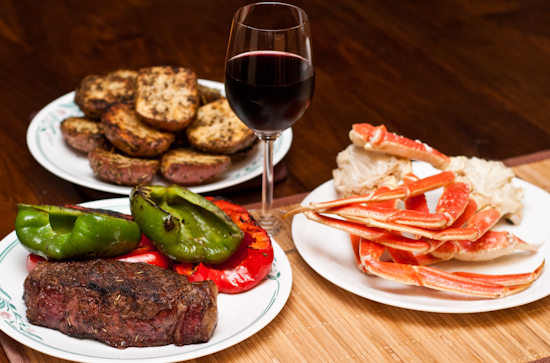 I seared the New York Strip steak until a nice crust formed, then grilled over medium heat until it was uniformly medium-rare. The steak tasted flavorful and beefy, but we found it to be a bit chewier than we're used to. All-in-all, the added health benefits of eating grassfed beef and full flavor make up for the chewier texture.