AUTHORS
CATEGORIES
ARCHIVE
ACTIONS
What I Ate: January 20, 2010 (Smoked Pork Belly)
Posted 21 January, 2010 at 1:29am by Michael Chu
Dinner: I lightly smoked a slab of pork belly for 45 minutes with pecan wood, then slow roasted it in the smoker for another three hours.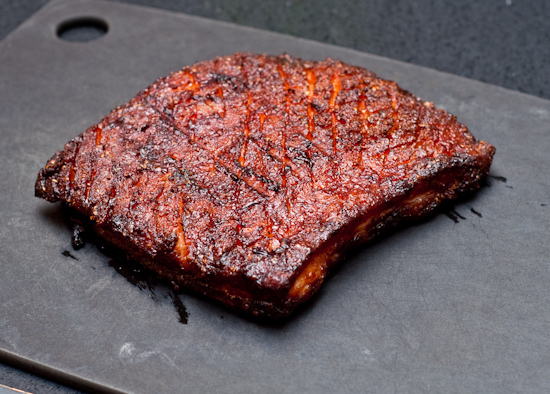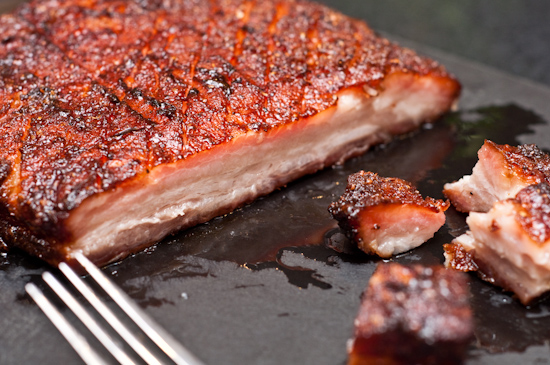 I served it with cabbage sauteed in leaf lard and apple cider vinegar over white rice.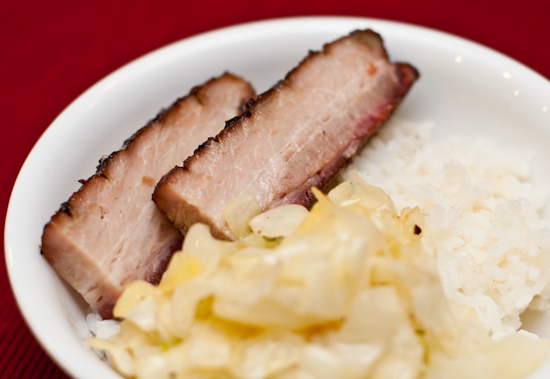 Lunch: I ate the rest of the Thai green curry over rice.