AUTHORS
CATEGORIES
ARCHIVE
ACTIONS
What I Ate: January 18, 2010
Posted 18 January, 2010 at 9:29pm by Michael Chu
Lunch: We made a simple lunch of fried eggs, beef snack sticks from U.S. Wellness Meats (made from grassfed beef, sea salt, black pepper, red pepper, garlic, and coriander - no gluten so it's great for those needing a gluten-free diet and no nitrates, high fructose corn syrup, or weird binders), and a baba ghanoush I made of roasted eggplant, garlic, cilantro, and olive oil spread on slices of toasted baguette.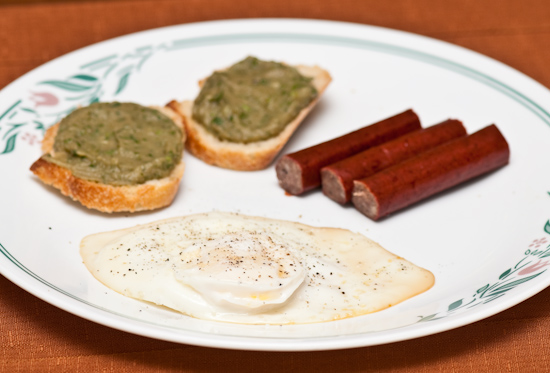 Dinner: Tina prepared a Thai green curry and served it over rice.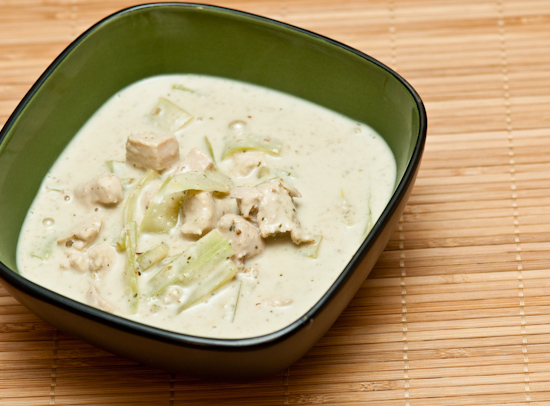 For dessert, I segmented a couple of Texas Ruby Red Grapefruits which were incredibly juicy and sweet.