AUTHORS
CATEGORIES
ARCHIVE
ACTIONS
What I Ate: August 16, 2009 (Steak 'n Shake, Hays City Donuts)
Posted 16 August, 2009 at 10:37pm by Michael Chu
Lunch: Tina and I headed to a Steak 'n Shake because Marc Summers said it was the best thing he ever ate between two slices of bread. I got a Double Steakburger with fries and enjoyed it. For a thin patty burger, this is my favorite since coming to Texas. It was somewhat similar to In-N-Out (as opposed to the Whataburgers and Sonic burgers). Next time, I'll have to see if I can make some special sauce and slather it on.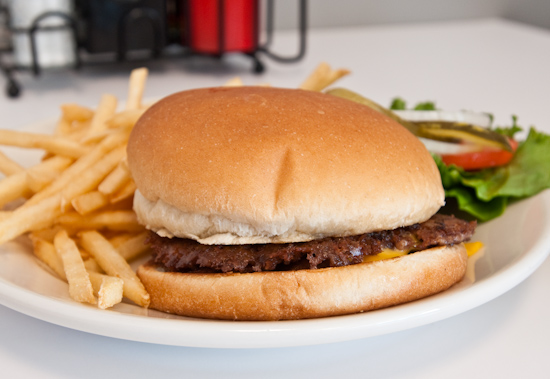 Tina had three shooters which were poorly constructed but very tasty. The Chipotle sauce was our favorite.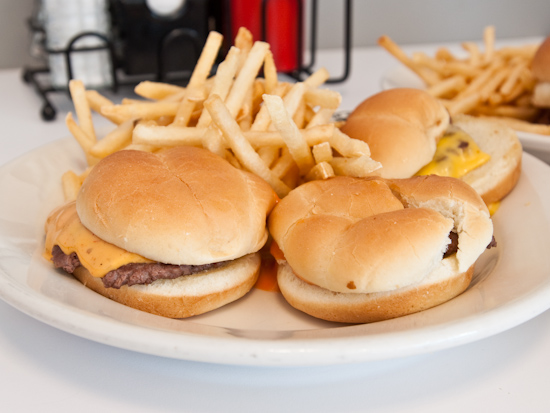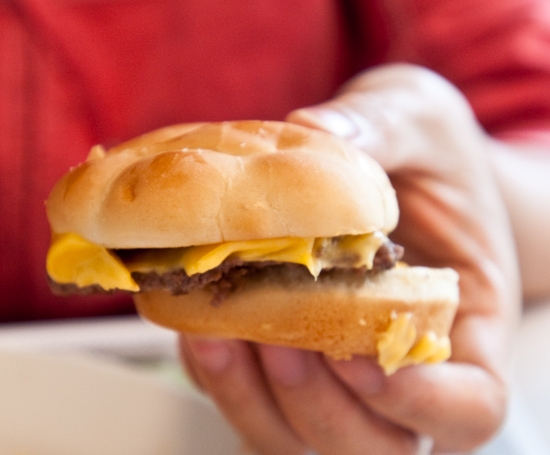 Bobby Flay may have been wrong about the Beef Ribs at The Salt Lick, but Marc Summers made a good pick with Steak 'n Shake. I still prefer the burgers of In-N-Out and The Counter, but Steak 'n Shake is pretty good.
Dinner: We decided to pick up some Chinese take-out from the only Chinese restaurant we know of in Kyle - Hays City Donuts.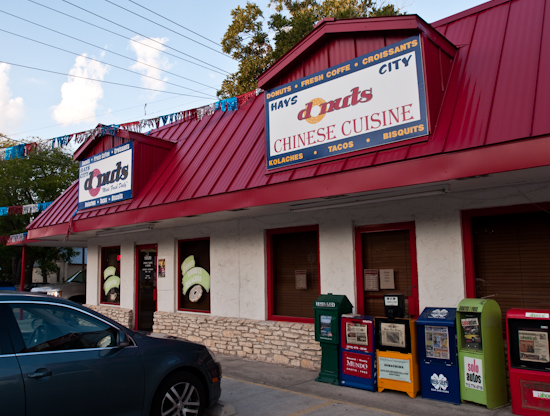 We ordered Strange Flavor Chicken (they take a bunch of their sauces and mix it), Combination Yellow Noodles, and Schezwan Soft Tofu with Ground Pork (which looked like mapo tofu, but was unexpectedly sweet). The food was passable - not the worst we've had, but not particularly good. It'll do.