AUTHORS
CATEGORIES
ARCHIVE
ACTIONS
What I Ate: June 7, 2009 (The Salt Lick, Central Market Cafe)
Posted 7 June, 2009 at 10:20pm by Michael Chu
Lunch: I took my parents to The Salt Lick (18300 FM Rd 1826, Driftwood, TX‎ - (512) 858-4959‎) for lunch because for Sunday lunch they have Baby Back Ribs. (We had taken them to The Salt Lick last October, but not on a Sunday.)
We picked up a full rack of their baby Back Ribs.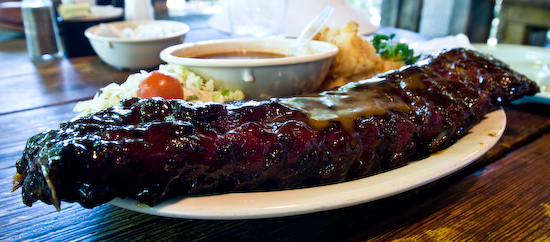 We also shared a combination plate (brisket, sausage, and spare rib).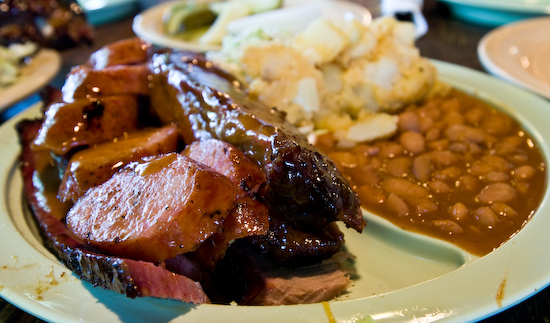 And a bowl of green bean casserole.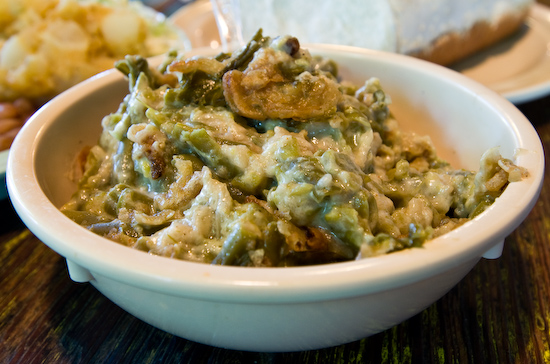 Dinner: We went grocery shopping at Central Market (in Westgate) and ate at the Central Market Cafe. They had a Sunday special meal for a family of four (how perfect!) which was four bowls of spaghetti and meatballs (two large bowls with three meatballs and two smaller bowls with two meatballs) with garlic bread and a large Caesar salad to share.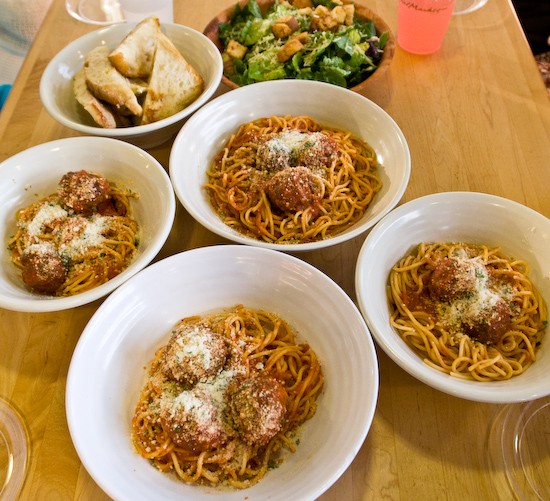 The Caesar salad was good, but the croutons and the garlic bread tasted really bitter to us for an unknown reason (really, really bitter - like someone rubbed bitter melon on the bread). I meant to ask about it, but forgot to.