AUTHORS
CATEGORIES
ARCHIVE
ACTIONS
What I Ate: February 13, 2009
Posted 14 February, 2009 at 12:54am by Michael Chu
I had a couple more moving companies come through and provide estimates, so I had to quickly wolf down some leftovers from Acapulco for lunch.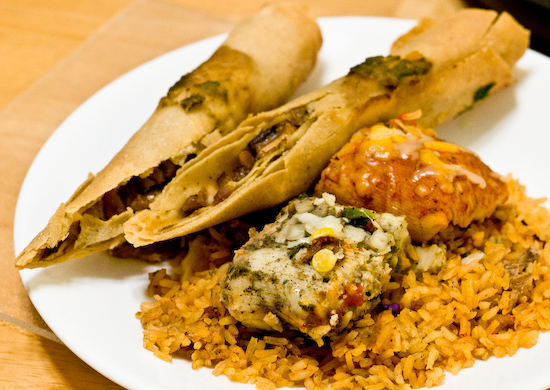 I also had an Orange Julius while at the mall picking up Valentine's Day cards for Tina (shhh, don't tell her, she hasn't gotten them yet).
For dinner, we quickly ate a couple of Trader Joe's Chicken Chile Verde Burritos before heading to the movie theater.