AUTHORS
CATEGORIES
ARCHIVE
ACTIONS
What I Ate: January 17, 2009 (Panda Express)
Posted 18 January, 2009 at 2:01am by Michael Chu
Believe it or not, until today I had never eaten ate Panda Express before. I had heard they weren't bad as far as fast Chinese food goes. Tina and I both ordered a three entree (one side) plate. I had fried rice with green beans, broccoli beef, and orange chicken. Tina had the chow mein, eggplant, kung pao chicken, and Beijing beef. It was a great value for the amount of money we paid. Besides the great quantities of food, the taste wasn't too bad either. Tina didn't like most of the dishes, but I like Chinese American food and have a greater tolerance for "crappy" food.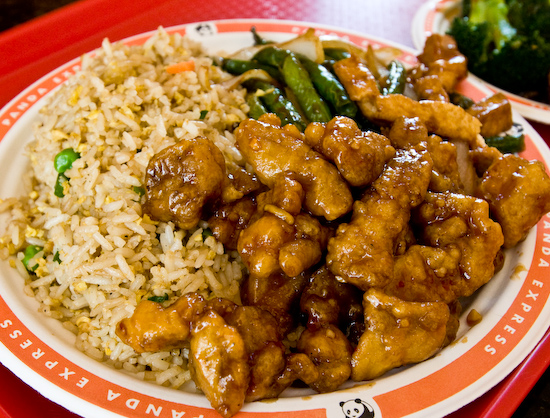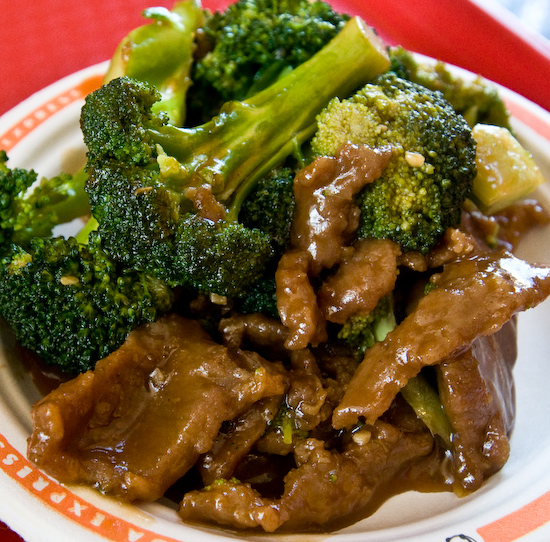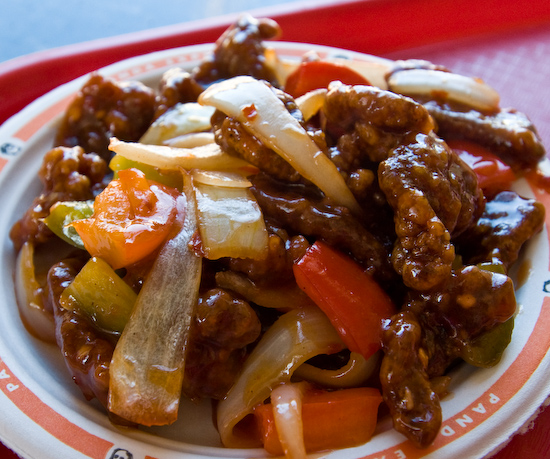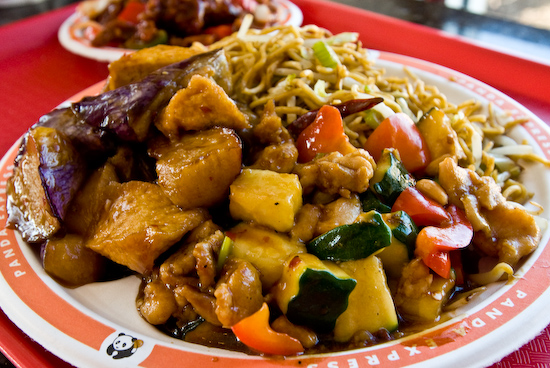 For dinner, I grilled a pork chop cut from the butt (shoulder). I used a packet of Amazing Taste pork seasoning as a test. The flavor wasn't bad, but it wasn't ultra sophisticated either. It beats just plain salt, but you should be able to whip up a set of spices that will do better. On the other hand, if you're a beginner cook in a hurry, I can see these little packets having their place.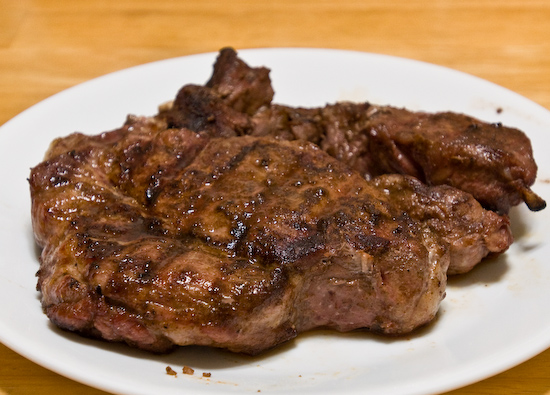 I also steamed some broccoli and toasted some bread to eat with the pork.