AUTHORS
CATEGORIES
ARCHIVE
ACTIONS
What I Ate: January 11, 2009
Posted 12 January, 2009 at 12:48am by Michael Chu
After church, I grilled up some chicken drumsticks that I had marinated previously in a salt water and lime juice solution.

While the chicken was grilling, I sauteed a medley of zucchini and white bush squash with some diced onion and minced garlic.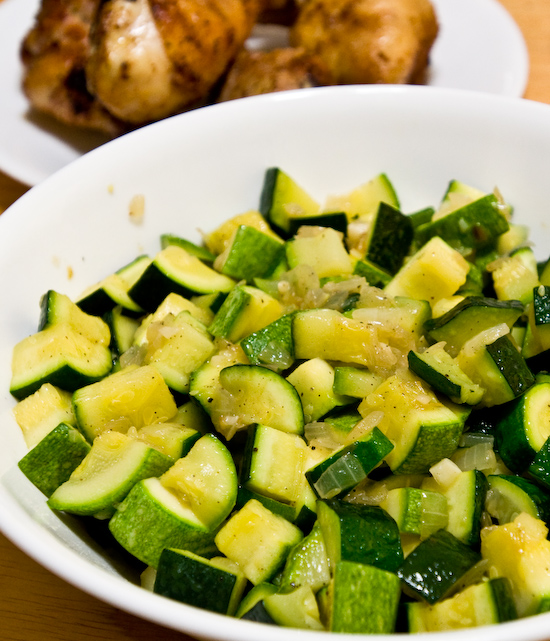 Since I had a late lunch, I didn't eat all that much for dinner. Tina and I just put together a couple open faced sandwiches of ciabatta, Italian dry salami, and Tillamook Sharp Cheddar.