AUTHORS
CATEGORIES
ARCHIVE
ACTIONS
Photo of the Day: Backlit Statue of Liberty
Posted 17 October, 2008 at 9:30am by Michael Chu
Sometimes what the camera records is drastically different than what we see with our eyes. In this case, I photographed the Statue of Liberty with the sun in the background and overexposed the image by choosing to meter the statue at neutral/middle brightness. The second photo shows the Statue of Liberty underexposed by about 2 stops to produce a strong silhouette.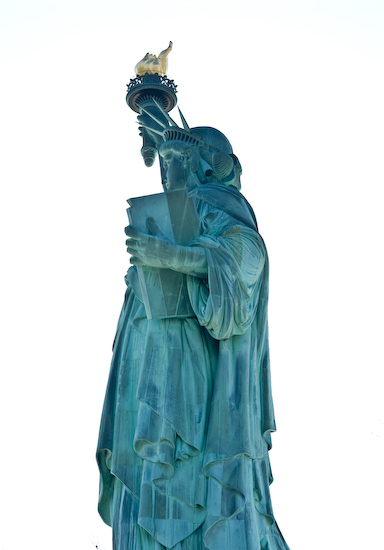 Handheld, 1/500 sec at f/4 on ISO 100, 85mm f/1.8 lens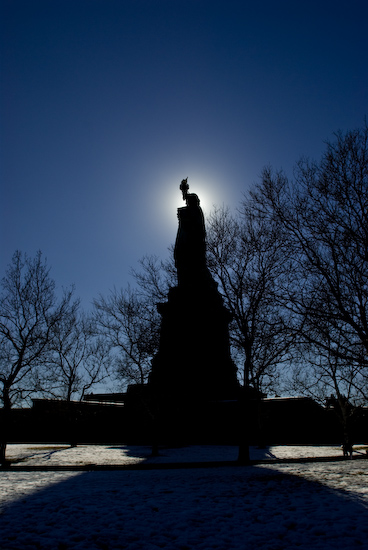 Handheld, 1/1250 sec at f/8.0 on ISO 100, 17-35mm f/2.8 lens
Update - October 27, 2008:
Here's a map showing about where I was standing for these two shots.