AUTHORS
CATEGORIES
ARCHIVE
ACTIONS
What I Ate: January 9, 2008
Posted 10 January, 2008 at 11:13pm by Michael Chu
I woke up late this morning and spent a lot of time contemplating how I was going to run the soft-boiled egg test that's been on my mind for weeks. I actually planned to do it today, but with a bunch of errands stacked up and a new feature to deliver on Fanpop, I just didn't have any time to spare.
For lunch, I started off with a bowl of the capellini with olive oil and garlic that I still have in the fridge.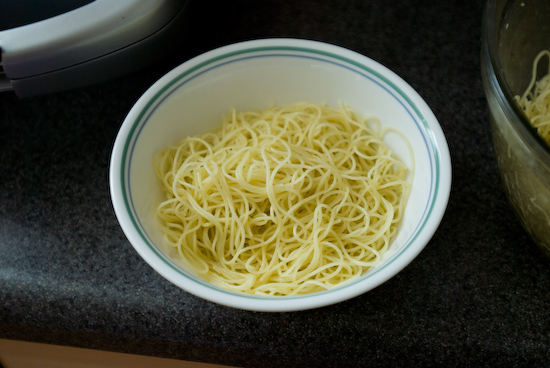 I forgot to eat until much later in the day and there was no surprise that I was fairly hungry. I was planning on making a large pot of meat sauce (like a Bolognese sauce but a bit simpler and quicker) to consume over the next few days at work and home. So I dug in the freezer quickly to see what I could heat up and eat while I worked and prepared the meat sauce. I ended up with fish sticks. (Really need to restock that freezer with some Trader Joe's burritos.)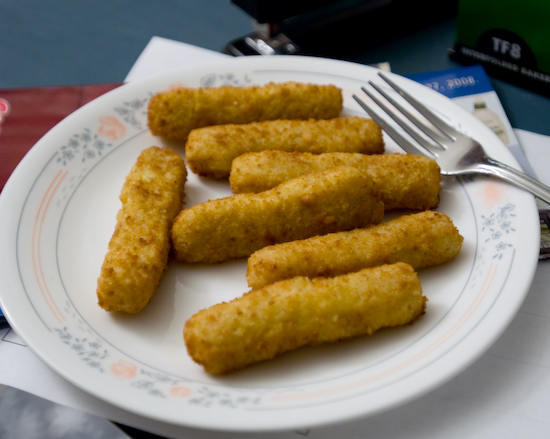 For dinner, Tina and I had some rigatoni with meat sauce and a side salad.