AUTHORS
CATEGORIES
ARCHIVE
ACTIONS
What I Ate: January 17, 2008
Posted 19 January, 2008 at 12:01am by Michael Chu
I had a dentist appointment (routine cleaning) today so I decided to take the precaution of not eating a full lunch before my appointment (I had a messy mishap triggered by my extreme gag reflex about 15 years ago…). I started the day with a Costco croissant (microwaved for twenty seconds) and a cup of Swiss Miss hot chocolate that I found in the pantry.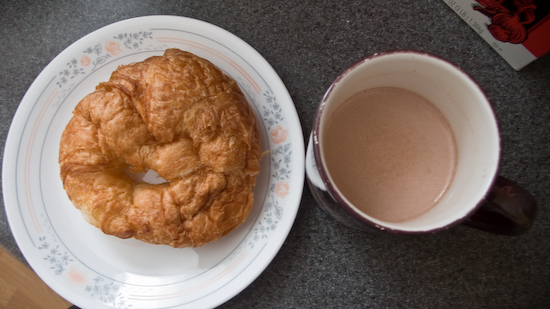 After my dental appointment, I went down to San Jose to fill up on biodiesel at Western States Oil (one of the few retailers of biodiesel in my area) and realized that I was hungry. Before coming home, I swung by Erik's DeliCafe in Santa Clara (Google Maps). I decided on my favorite sandwich (Pilgrim's Progress) and a salad - the half sandwich combo.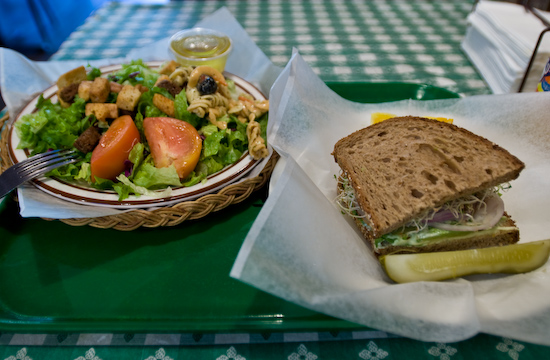 Erik's DeliCafe
830 Kiely Blvd #105
Santa Clara, CA
(408) 246-1010
In the evening, I had pork rib meat (braised in soy sauce), napa cabbage with bean vermicelli and potatoes, and rice.