AUTHORS
CATEGORIES
ARCHIVE
ACTIONS
What I Ate: January 14, 2008
Posted 16 January, 2008 at 11:10am by Michael Chu
I started the day off by making myself an egg and bacon sandwich using whole wheat bread toasted in the toaster oven, beating two eggs and frying them in a non-stick pan, and heating up a couple slices of bacon that I had cooked before.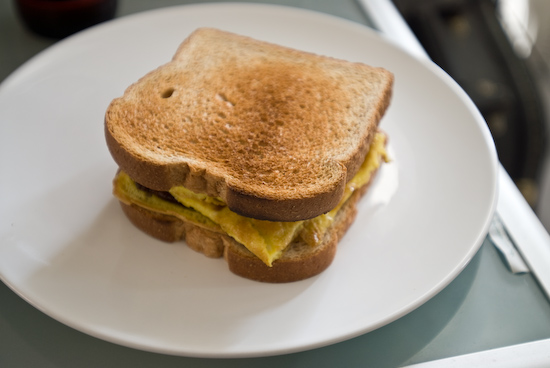 Later, I had the final two servings of ruote and meat sauce for lunch.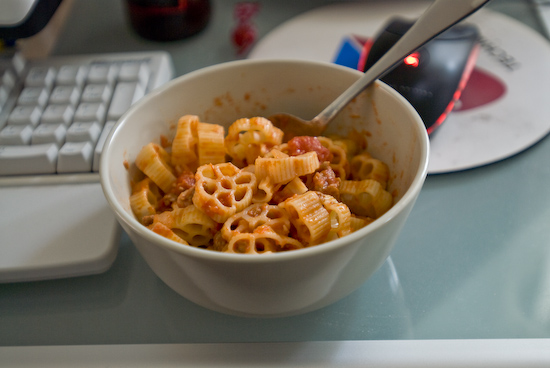 For dinner, Tina and I were invited to eat at our friend Elene's place. Her boyfriend, Andrew, is in training to be a line chef (at Quince in SF) and prepared a three course meal for us. It was delicious. It began with a salad of baby spinach, mache, beets, and bleu cheese.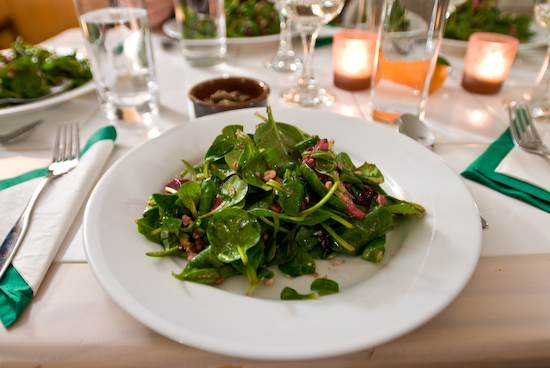 The main course was a shrimp risotto infused with saffron and served with beet greens (from the beets of the salad course) sauted with minced shallots.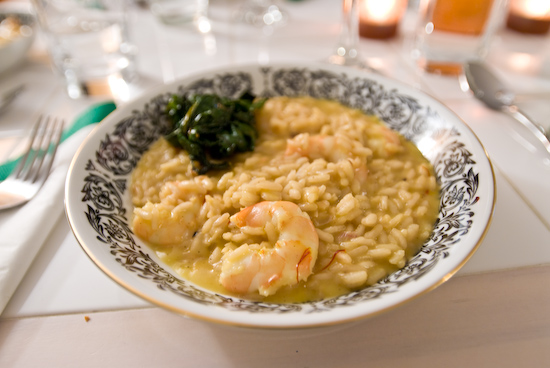 The dessert was a slice of peach pie (store bought) served with a large dollop of some tasty homemade vanilla bean ice cream. Unfortunately, the ice cream was not fully firm - otherwise it could have been one of the best ice creams I've had in a long time.